Changing gears...
December 2, 08 23:12
Dear Loungers,

  There has been alot of coverage here lately regarding Vacheron Constantin's newest works, and while they are truly exciting and cutting edge....please allow me to go in a slightly different direction. 

  Earlier this year I met with a very kind fellow Lounger and enjoyed an afternoon lunch with some great conversation. When I left the restaurant I left with a very nice bottle of champagne, a delicious bottle of red wine and a beautiful Vacheron Constantin les Historiques chronograph. Bernard told me that it was due for maintenance so a little while ago I took it to Vacheron Constantin service depot, asked for a service and have just recently received it back in pristine condition.

 Here are a couple of shots, with my sincere thanks to Berny and to the folks at Vacheron Constantin.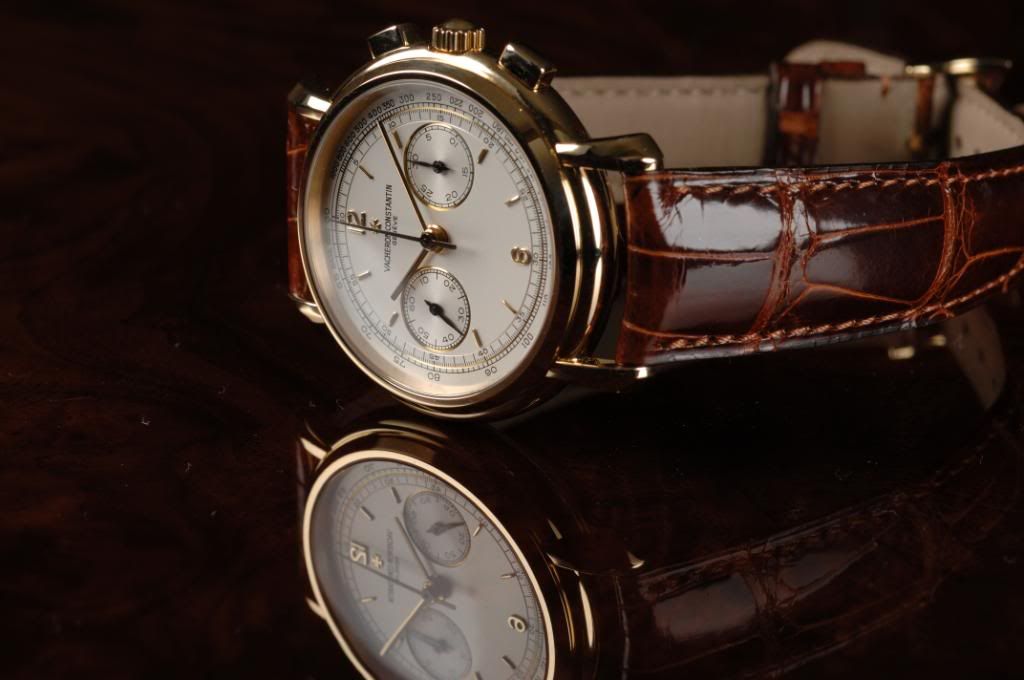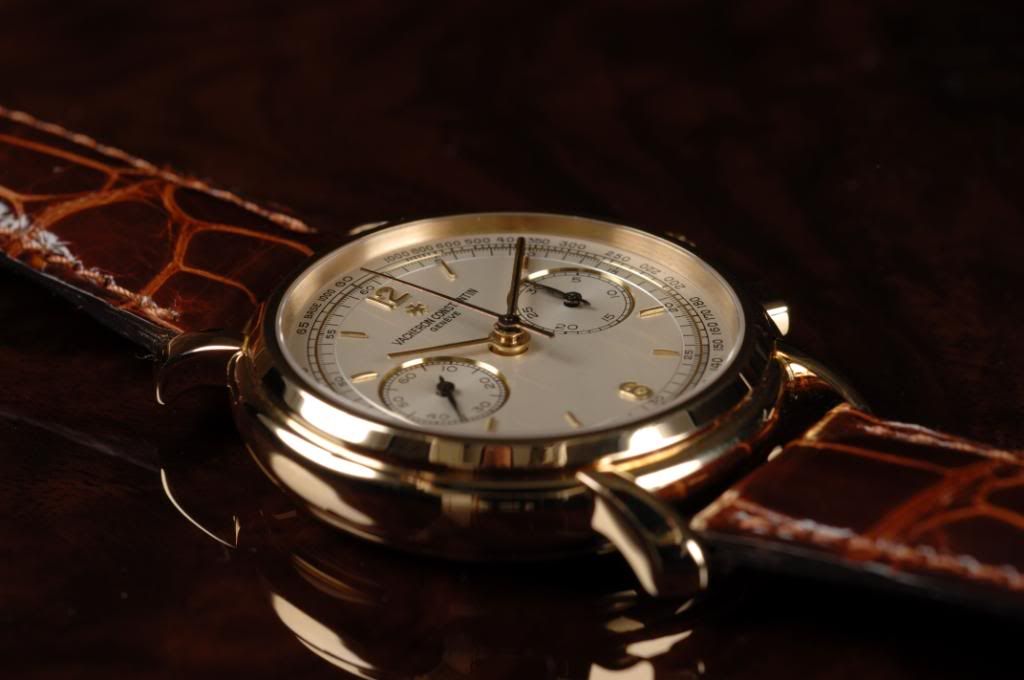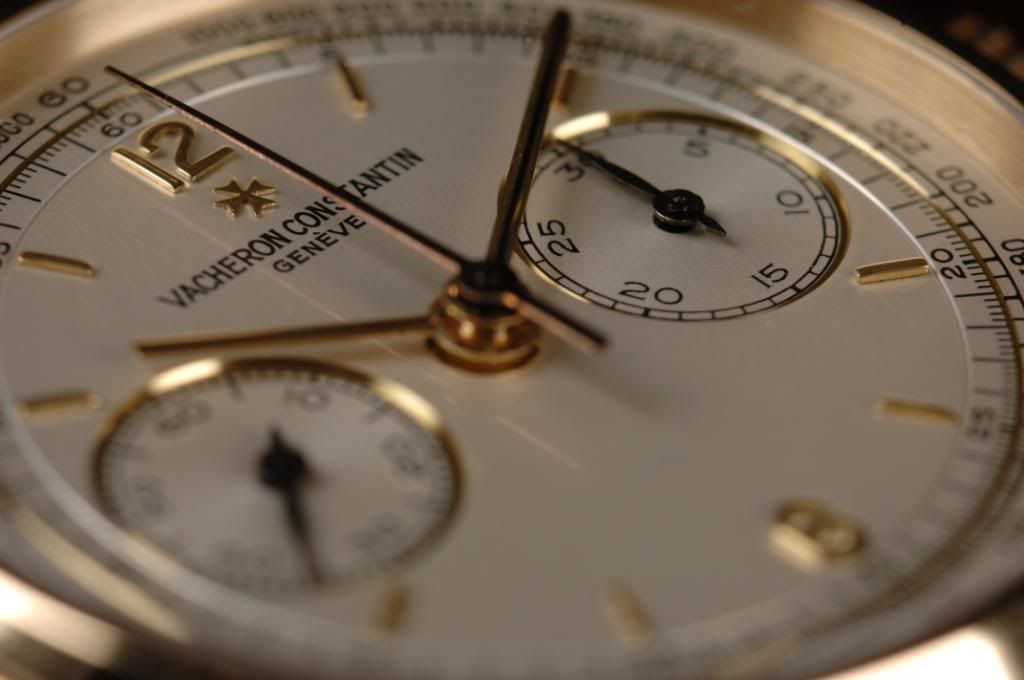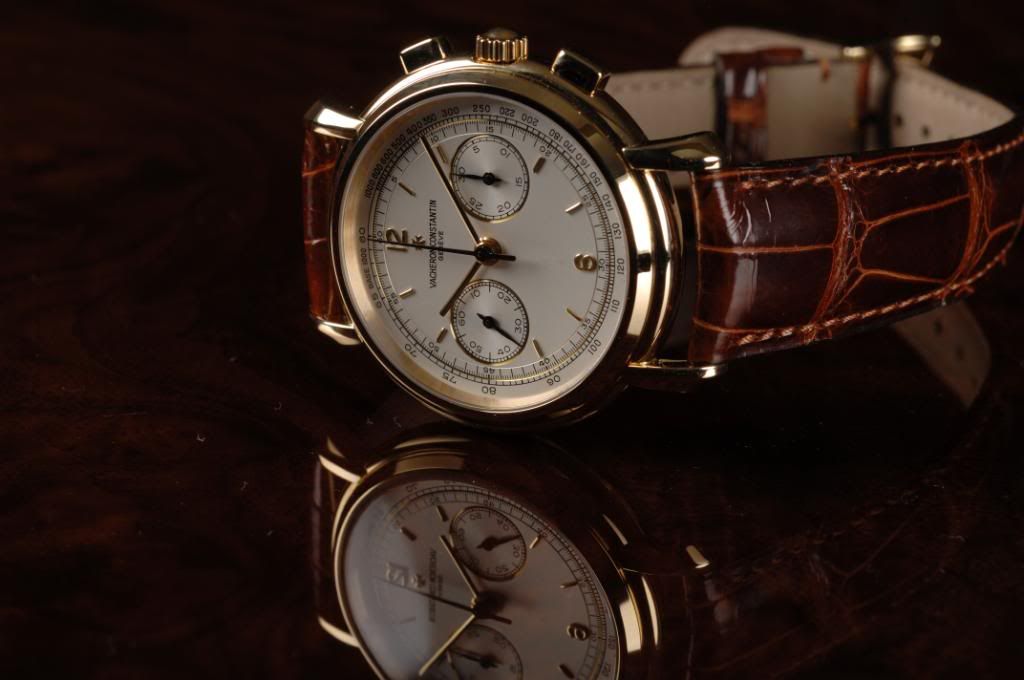 Thanks for looking, 

Rob