Chronomètre Royal
February 9, 13 19:04
Almost two years ago, in a quest for a Vacheron Constantin and after reading chronomètre royal history and its flamboyance
, i purchased this ref 4907 little beauty.
As far as you can see, the dial had some spots between 12 and 3 oclock. The more i thought about it, the more i was frustated and decided to get it as it was originally (or at least as close as it could be).
Therefore, let's go Vintage and Super Vintage Service Après vente.
After a few months, on a so wellknown typical winter sunshine geneve weather (but remenber you have to look through the Stratus), at the VC building,
few corridors later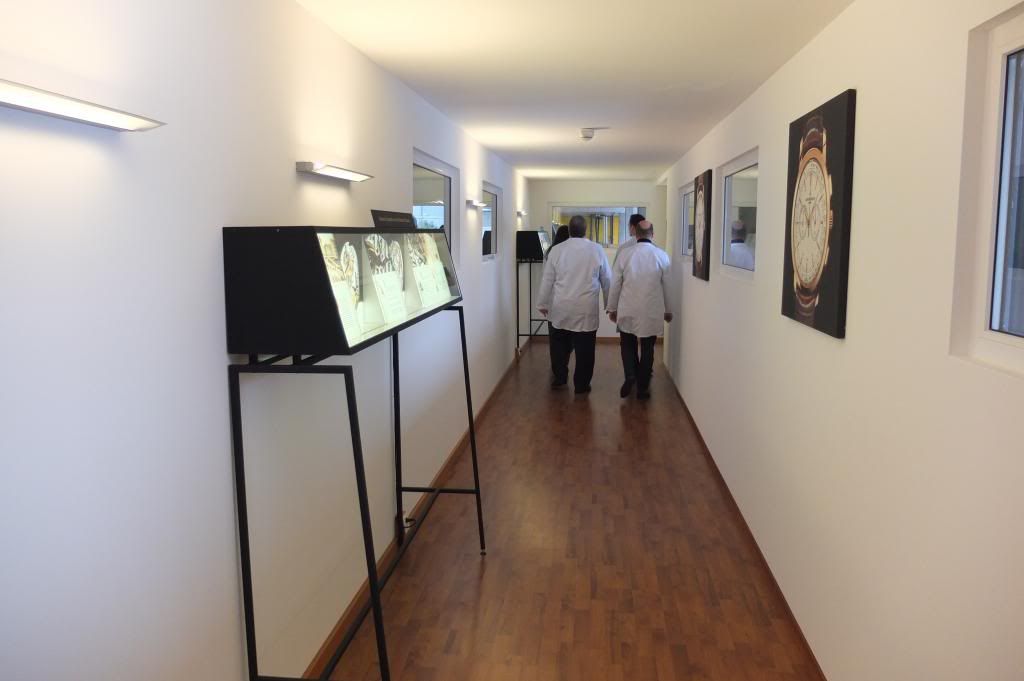 direction SAV Vintage and Supervintage (here it is)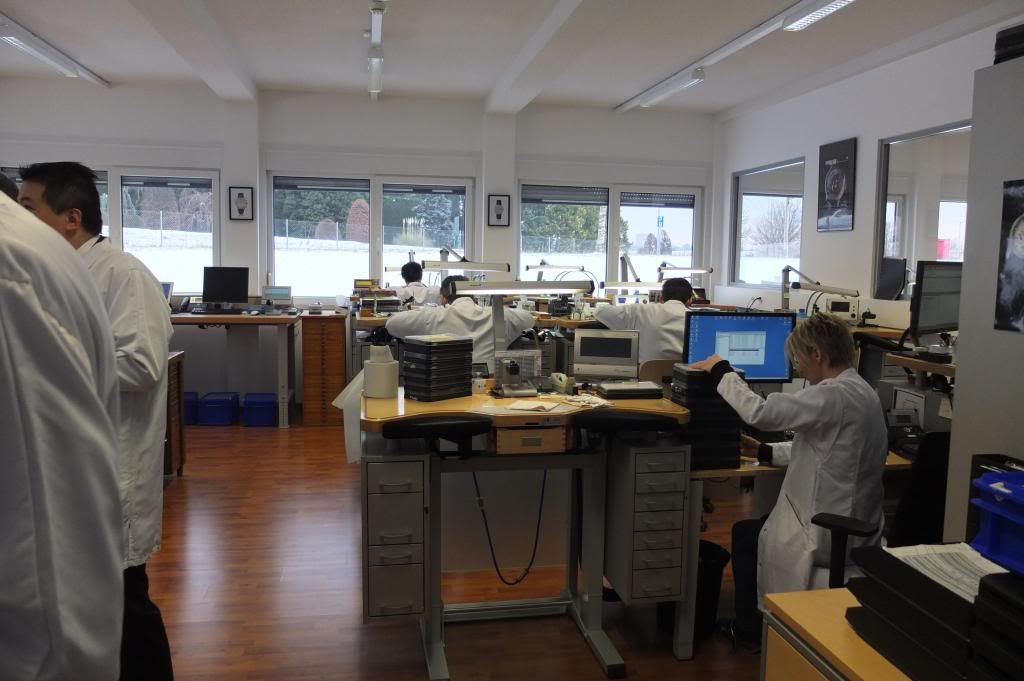 here is the delivery of my "brand new" chronomètre Royal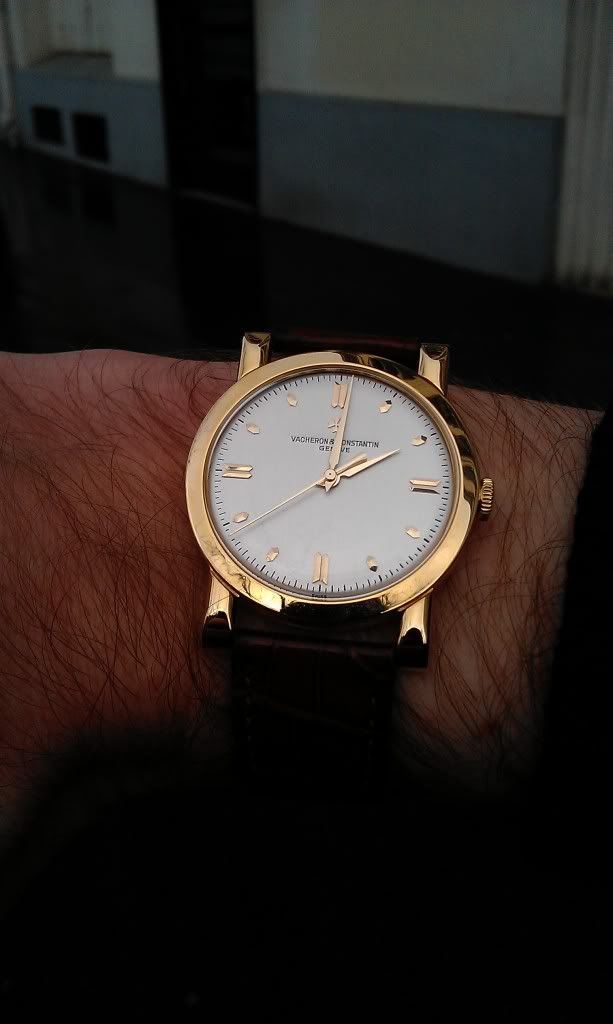 Vintage SAV watchmakers made a wonderful job. Many thanks to them.
Pure subjective reasons for my choice are :
- The quintesence of a pure and simple dial
However everything is in the detail. Aiguille's Lengths are just perfect. fine beveled indexes and applied VC logo.
Behind the dial, there is presence of extra space for the anti shock placed just below on the movement
- Movement completely fill the case and is beautifully finished.
A funny detail. Is this watch the only poincon de geneve watch having a ressort fil ? If  yes, make it more unique, isn't it ?
- A contemporaine look, even with a "small" 35 mm diameter, thanks to the horns looking like Peter Speake Marin's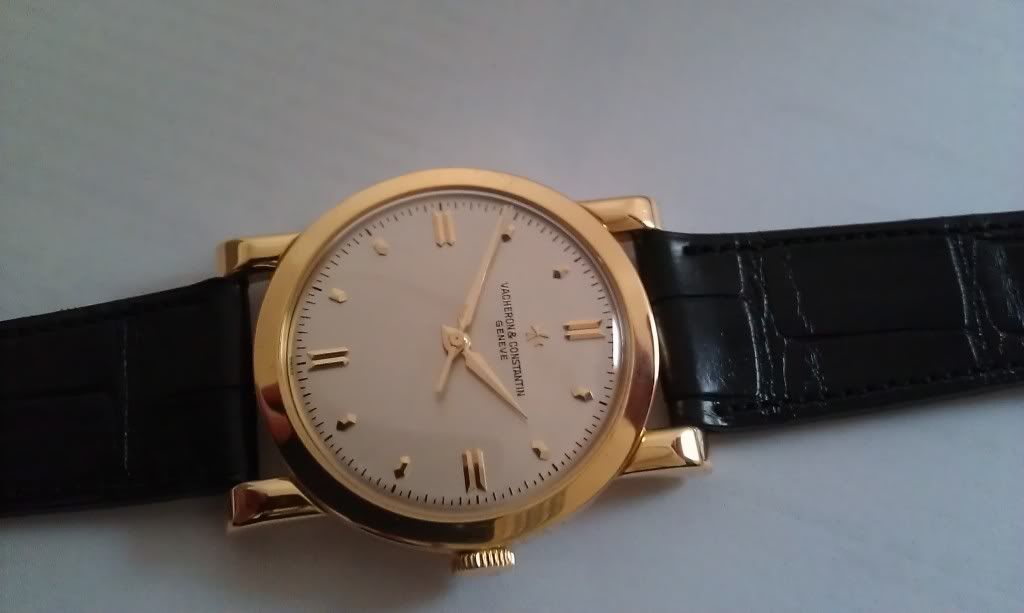 which is not so true sideview.
Now mounted on a black crocodile strap, it has also a rare old 16mm signed AW gold eagle's beak ardillon buckle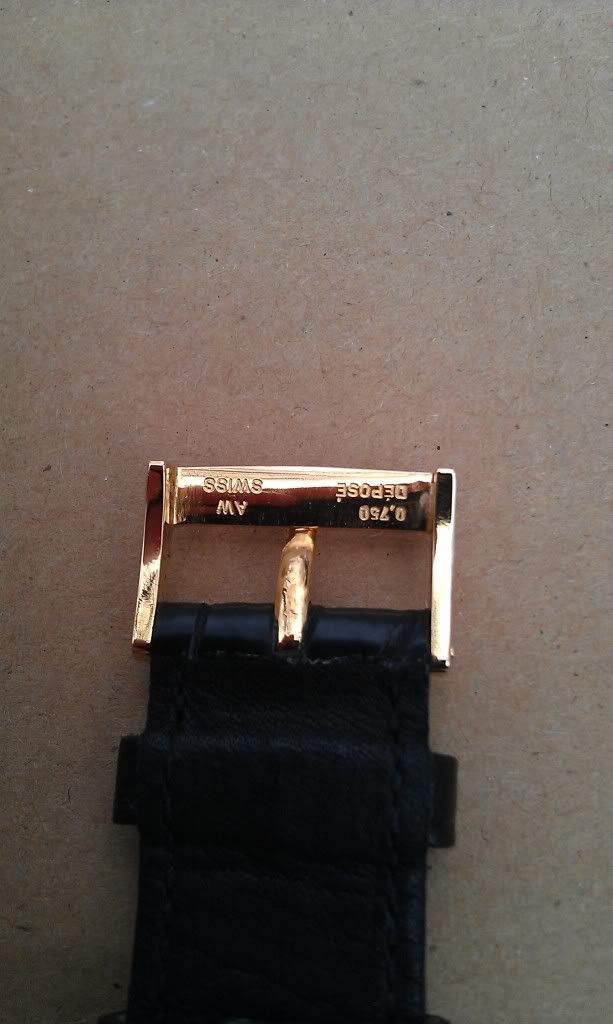 Taking advantage of the new extrait des archives service, i know that my little beauty just reached 60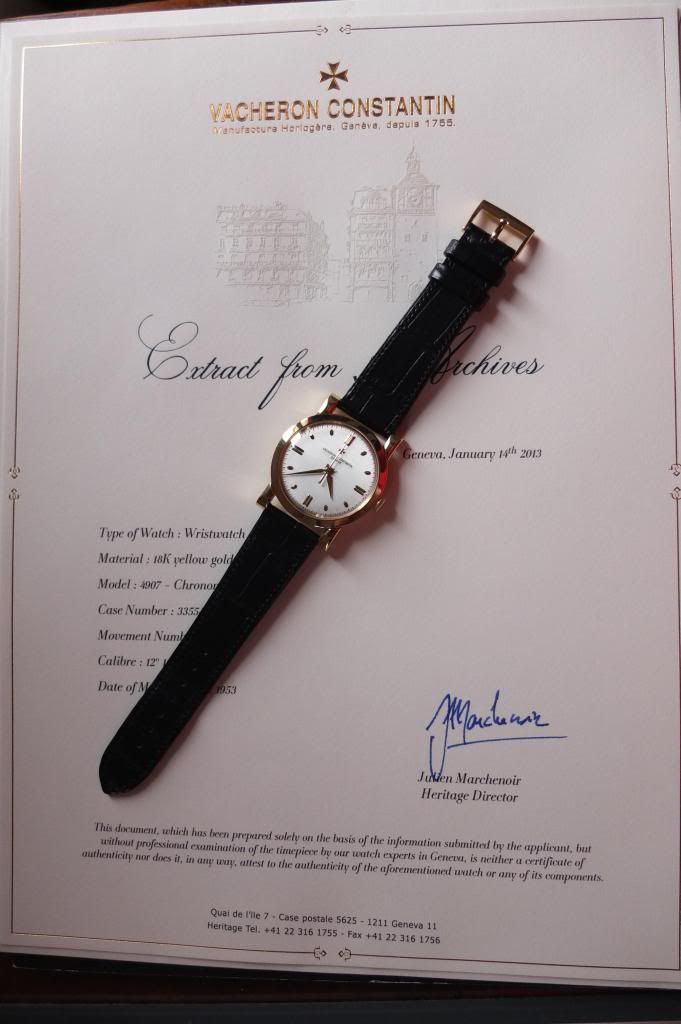 look geat for this age, so back to its first day (in black and white)
Thank you for reading,
Emmanuel
ps : Last reason for choosing this chronometre royal and not the least, it is
A
Vacheron Constantin watch