A Family VC
May 10, 11 16:58
Hello,
Some pics from this week-end.
I do not know much about this pocket from a great grandfather but a very nice watch.
In the original box!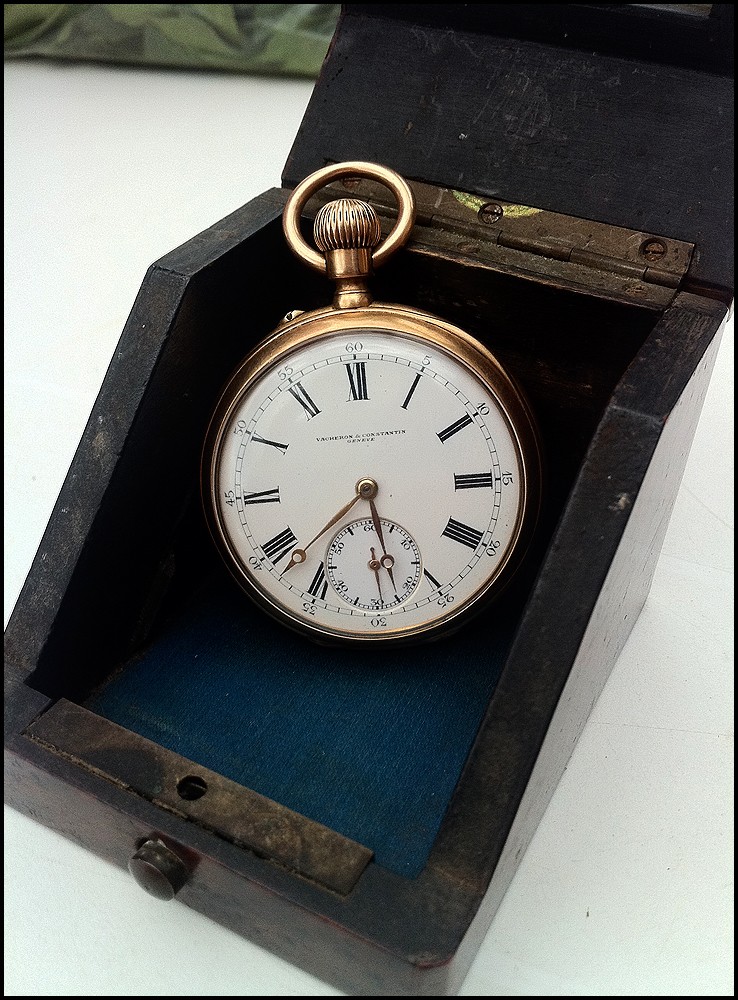 There was a chain and a small cushion, but no way to get your hands on it.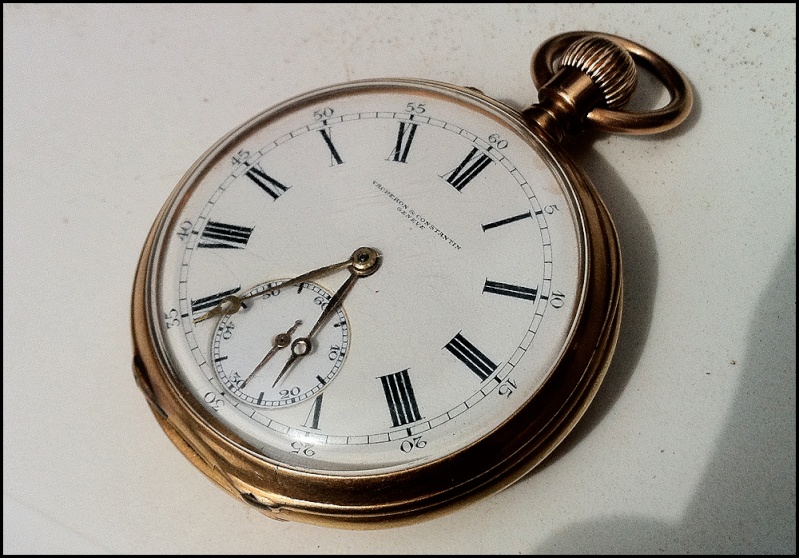 A very nice enamel dial, a few turns of crowns, magic, she turns.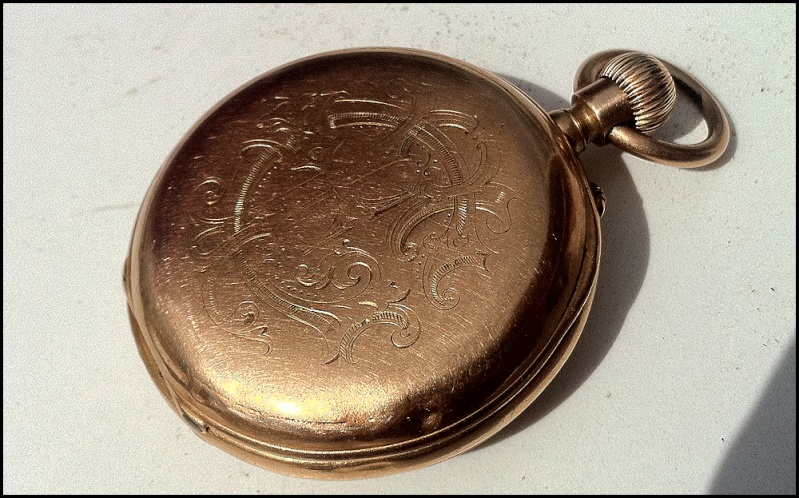 The initials of the owner.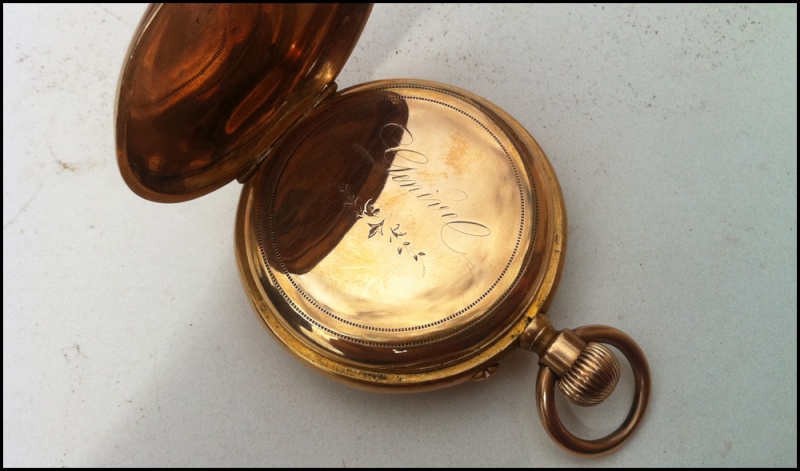 There is a very fine engraving "Genève"
The "balancier" is much slower, a sign of low frequency. Blue Spiral Breguet.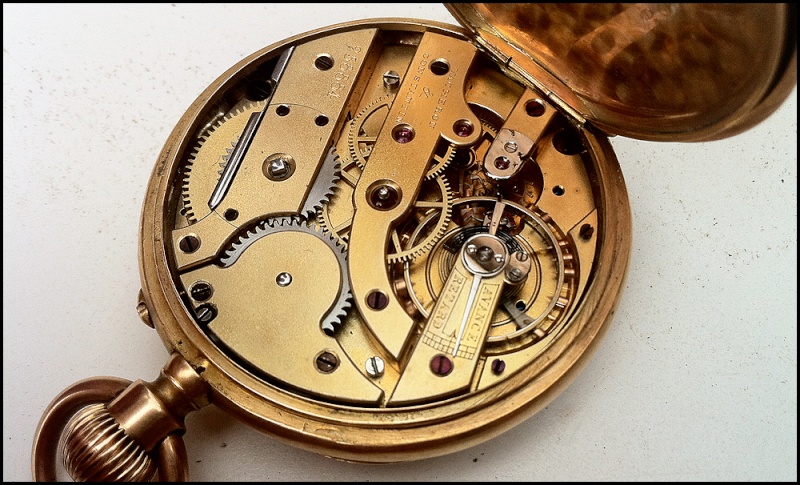 Alex told me she dating from 1881 and had been bought in Paris.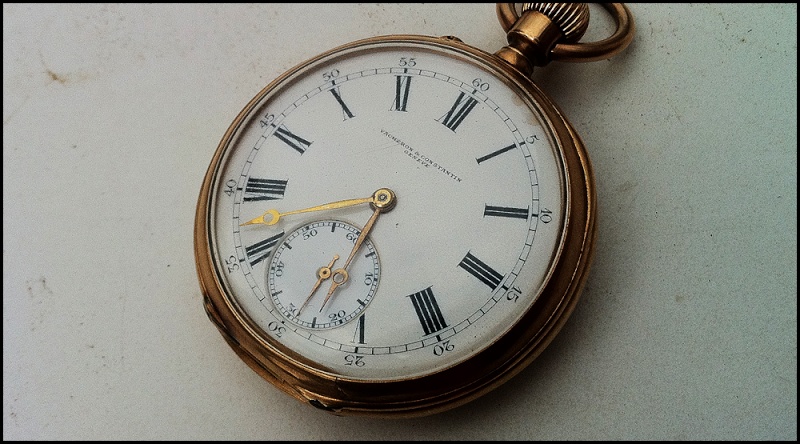 Best, Doug.