Re: Friday tomorrow, what's on your wrist?
This El Primero, Best regards
Re: Here's to the hazy, lazy, crazy days of summer!
Great to see you back Doc. Your watch is looking good for Friday. How are Winston and Pompe? Best regards Tony
dreams. Drop dead gorgeous!
Oliver
iPhone picture: Tudor Ranger from the 50ies
All the best to my VC fellow loungers and in particular to Doc
Sorry for being late to join my friends......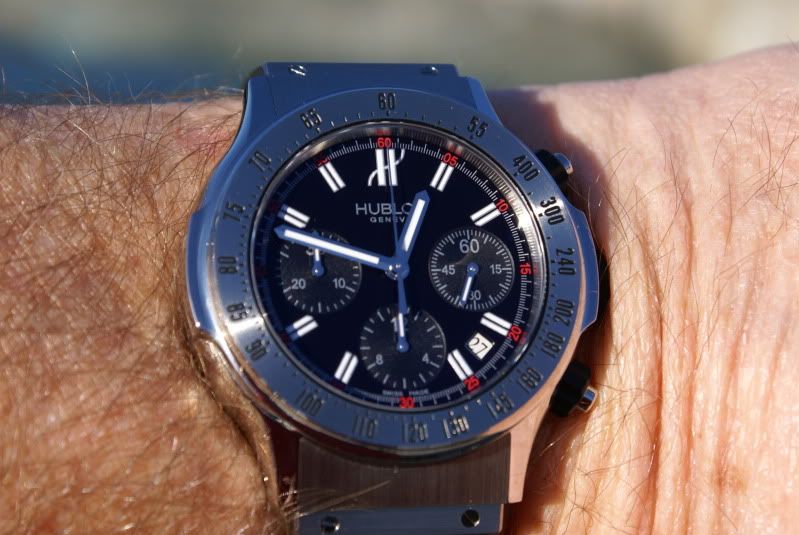 I had my "beater" on Friday...
... Grey strap is still on. I still prefer the dark blue one, but I'm getting more and more used to the grey strap
I'll "beat" you on the head if you continue calling it a beater ;-)
I was hoping/ expecting that kind of response from you ;-) (nt)
.
You are sooooo not funny!
I look forward to being able to join the beat, having completed the hunt and the kill... but in the meantime, I am with Alex!
Dude, what's taking them so long to deliver it to you?
Let me know when you do get it, we can celebrate somewhere in London!
They clearly understand my expectations of perfection...nt
... ooops, did I say nt?!... hell, they can take all year - that way I might be able to pay for it when it's ready. Maybe not even then!