Geography lesson...
May 11, 13 12:59
Hi all,
Alex was kind enough to give me great advice before I purchased this watch. I posted this short review on a French langage board, but thought it might be interesting to you all. So...
I give you my Vacheron Constantin Mercator.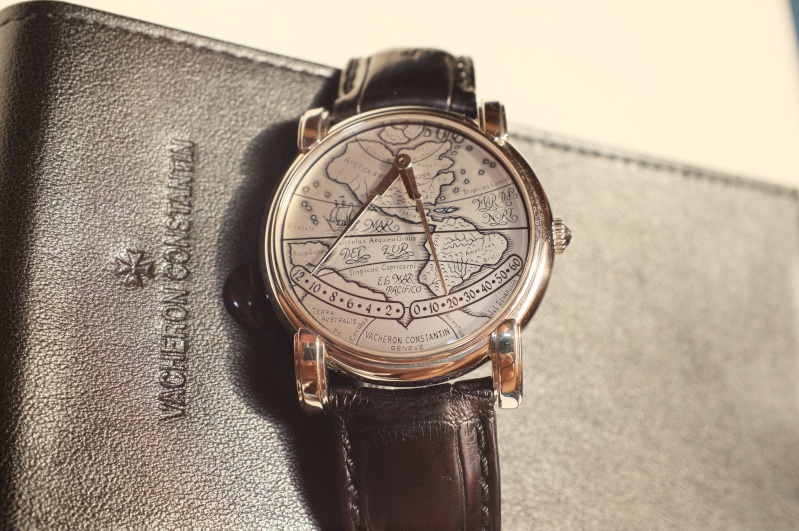 It's a double retrograde, hommage to Gerard Mercator, one of the fathers of modern cartography.
This short series were made in platinum and yellow gold, with the dials in Champleve or enamel. Mine is in platinum with a silver champleve dial showing the map of the Americas.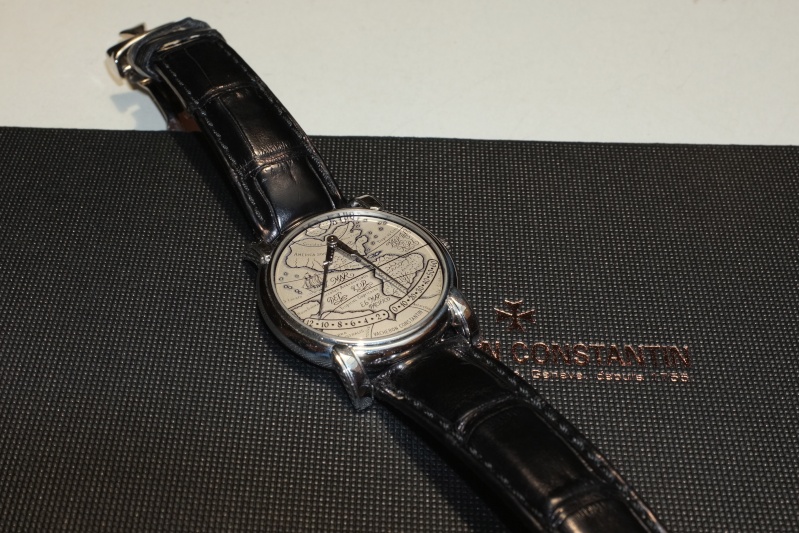 Of course, it's the dial that makes this watch. The compass (usually called hand :)) for the hours jumps from hour to hour while the minute jumps at 60.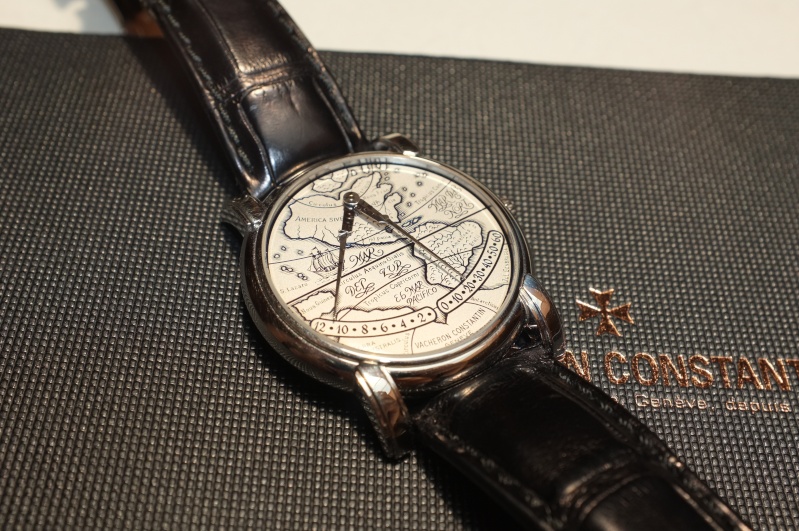 Extra thin mechanism. Not engraved but high quality. Keeps very good time.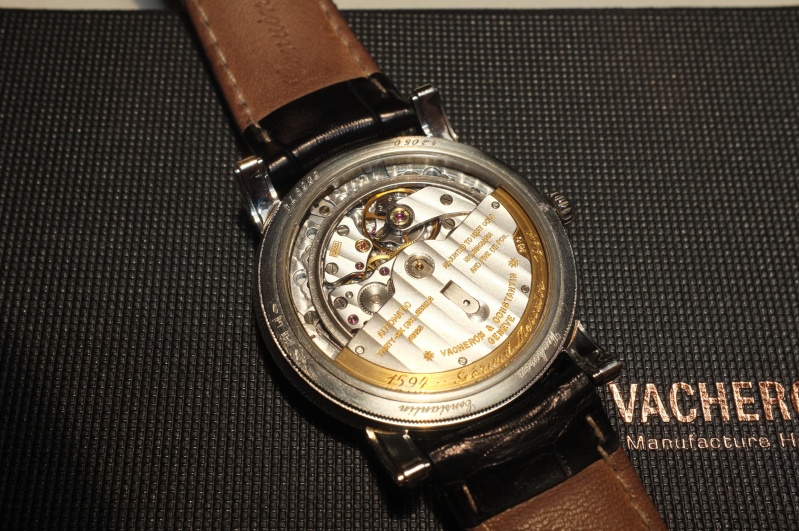 A wrist shot. Sorry for the poor photo quality.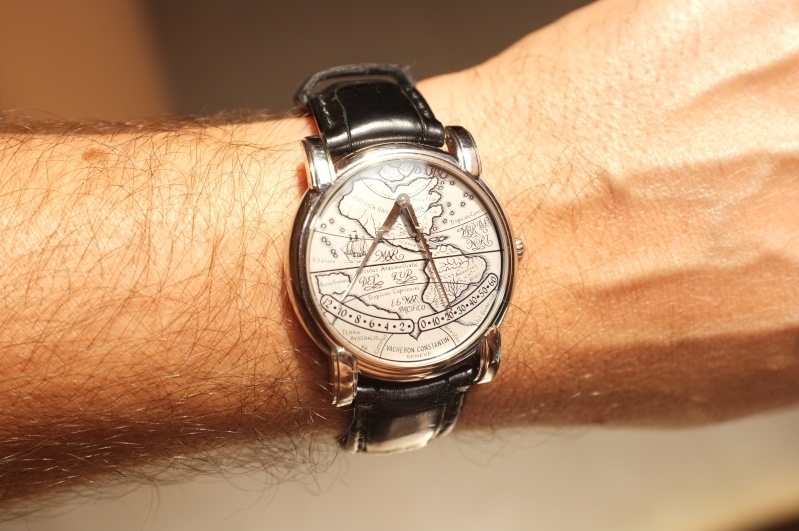 Last pic. Of course reading time is not straightforward, but I find it very poetic...