Getting a jump on monday with some Colorado photos
March 30, 09 00:15
As so many of you are 7+ hours ahead of my time zone I have to get ready before hand to share my monday photos for our fun times together as Loungers. Today I am sharing photos while walking around this weekend in my neighborhood and golf course area in Colorado. Its spring weather here for skiing and we have had over 20 inches of fresh snow the last few days. The skiing has been awesome and many families are here for spring break with their kids.

This photo looks across the length of the golf course to the west where the Breckenridge ski area is about a 15 mile ride away. These golf holes comprise the back 9 of this 18 hole course. Your ball does go further here because of the altitude over 9000 ft above sea level.


This photo is looking north from the golf course. The mountains are 11,000 ft plus above sea level. Great for hiking in the summer months. This area is about 80 miles west of Denver, Colorado.



This photo covers golf hole #9 where you shoot across a small lake covered with ice and snow on the right. The photo is looking north towards town which is about 8 miles away.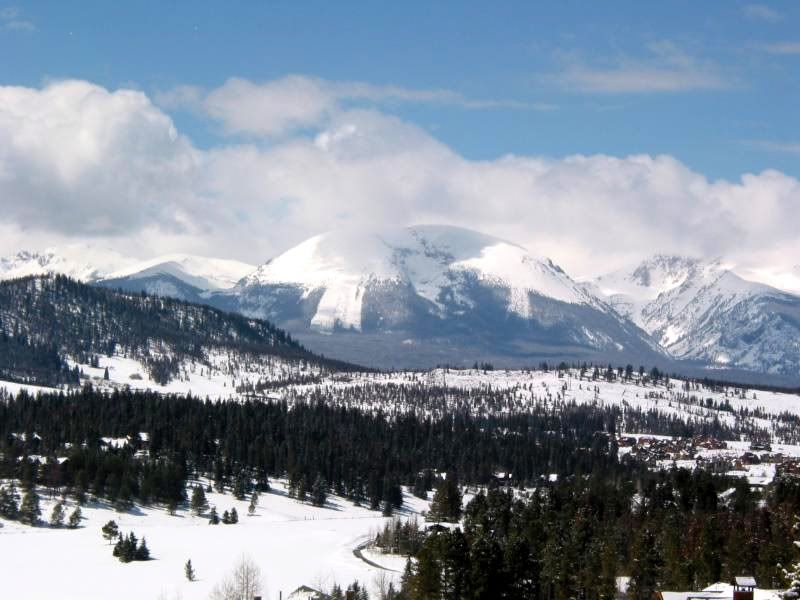 This photo covers golf hole # 17 on the way back to the club house. These mountains are to the north of the course where Lake Dillon resides with 26 miles of shoreline. During the summer, folks are sailing and trout fishing at 9000 ft above sea level. 




This photo covers golf holes #4 and #5 looking west toward the Breckenridge ski area. The buildings you see are old structures from the early 1900's when this property was operated as a Ranch. Hope you enjoyed your sightseeing trip to the Rocky Mountain region of Colorado. There was no mention of watches today as I take a break from my little hobby, lol. Enjoy your week ahead. Best regards, Matt