good taste! VC......
July 20, 07 14:25
some time back in Feb, i bought a pre-owned VC, it did not come with papers and little specs of deterioration on the dial was found under the loupe. so i decide to send it to VC hong kong for a service. i was recommended a change of dial which i gladly agreed. 
when i went to collect the watch today, i was pleasantly surprised with the good taste of the VC service team, my originally cream with black numerals was replaced with a cream with nutmeg numerals. the match was perfect between the nutmeg numerals and the YG case and emits the charm of cartier which i always like. it makes me wonder if VC has made many of these nutmeg numerals dials?
here are the before and after pics : 
Before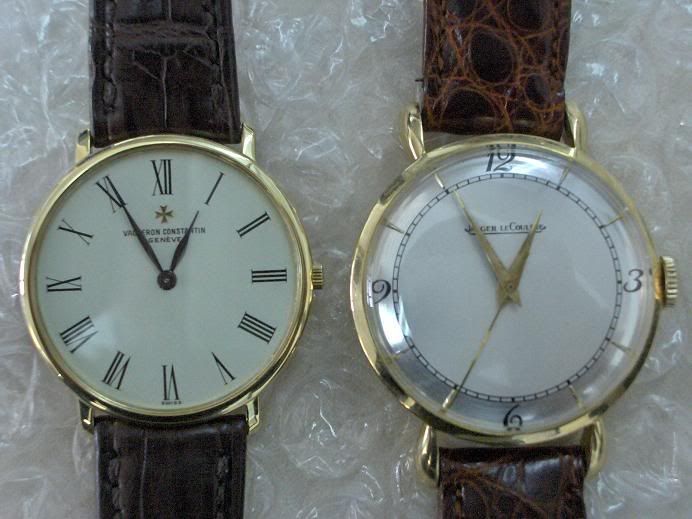 After