Thank you Alex and Happy Holidays to all !
+1, enjoy the end of this fantastic year! (nt)
Best wishes to all this holiday season. I look forward to meeting some of you at the HL dinner at SIHH! A wonderful way to start the new year! Bill
Thank you Alex and a Rockin' Holiday Season
to all the Loungers! Best to you all, Tim
and the rest of the Loungers, with thanks for your efforts in making the past year horologically interesting and exciting.
Happy Holidays Alex and all hour loungers here
Enjoy these wonderful days to end 2011, and each day will shorten the SIHH wait for discovering all 2012 VC novelties. Cheers, Liger
Seasons Greetings to everyone ....
Have a wonderful holiday.
. Here's wishing you every success, happiness and good health throughout the coming New Year.... Thank you Alex for steering the ship throughout '11 and keeping us in check, and above all, in good order. With all good wishes
Sincerely Tony
Have a good one, one and all
Thanks Alex and Loungers for the erudite discussion, and fun times. Here's a good one... Q: "what did you get for Christmas" A: "Drunk" Cheers G
Thanks, Alex! The same to you...
...and each and every one of the Loungers. 3.5 weeks until Geneva! Best, Gary
to all and may you buy "the one you really always wanted" in the New Year.
A big thank you to Alex and Season's Greetings to All!
Thank you very much to Alex, VC, and all the Loungers for another wonderful Hour Lounge Year! May you all have a special and meaningful holiday season and may the coming New Year bring with it happiness, health, prosperity, and hope for everyone! Cheers! Kazumi
Thank you for all you do Alex and all the best to the Loungers
Happy Holidays laugh a lot and smile all the time.
Merry Christmas, and have a Happy, Healthy and Prosperous New Year to all This guy is 16 weeks old and I can't stop smiling,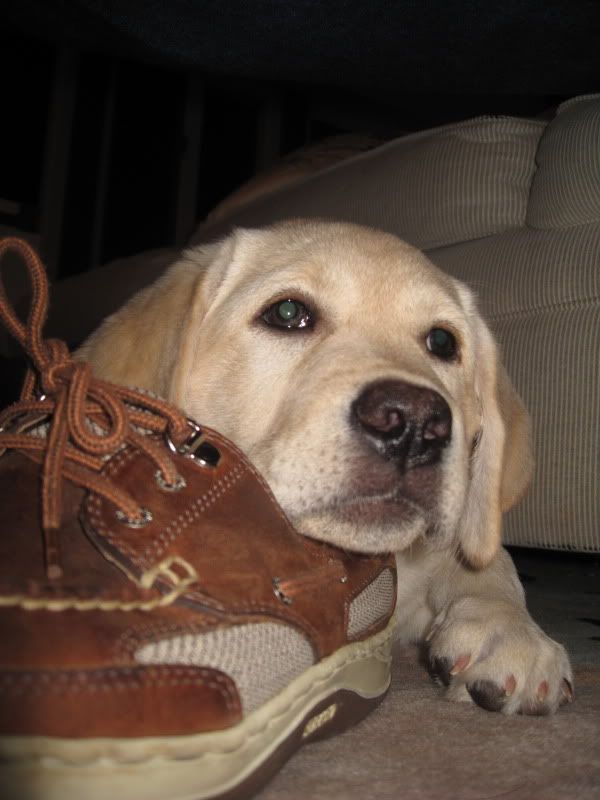 Enjoy the end of the year...
as well as the new start ! Berny
Best wishes Alex and my fellow Loungers for a joyous holiday season and a very happy & healthy New Year. May you all find your many wishes fulfilled and a maybe new watch too:)). Glad to be a part of this wonderful group. Warmest wishes, Matt
Alex, Best wishes to you and yours for Christmas and New Years. May all of the Loungers add to their collection. Regards, Robert
Fijne kerstdagen en een gelukkig nieuwjaar!!! (nt)
Have a wonderful 2012. And where exactly do I get a tree ornament like that one? ;-)
How nice, thank you Alex. Best to you and yours and all fellow loungers. -Phil (PAY)
Re: Happy Holidays to my fellow Loungers
Merci beaucoup Alex, Tous nos meilleurs voeux de Noel et de bonne et heureuse année. And thanks for a great 2011! Joseph
Thank You Alex and Blessed Holidays to All.
They are sooo sweet and probably have daddy wrapped around their
You have very cute daughters ! Congratulations ! Enjoy the end of the year. Berny
To Alex and my Fellow Loungers, Wishing you all a very Merry Christmas and a Happy New Year! Best of health and prosperity! JAMES
Best wishes for the holidays Alex! nt
Merry Christmas everyone!
Hi Alex and all Loungers, Wishing you all the best including health, success and... new watches for the coming year ! See you soon Bernard
Thanks Alex, hope to enjoy next years Hour Lounge as much as this one. Wish you a merry Christmas
Re: Happy Holidays to my fellow Loungers
Thank you Alex for your wishes. To you and al the VC friends please receive my best wishes for a happy, successful, serene and peaceful New Year. Lets hope that as usual, Vacheron Constantin will bring to life some exquisite creatios.
Re: Happy Holidays to my fellow Loungers
Thank's Alex,  I also wish you a merry chrismas,  Best,  Thomas
Re: Happy Holidays to my fellow Loungers
Even though I do not post a lot I wish merry Christmas to all Vacheron Constantin people! My next years resolution is to be more present here...... Seasons Greetings once more... Mo
Re: Happy Holidays to my fellow Loungers
Dear Alex and fellow enthusiasts Thank you for your Seasonal Greetings. I have genuinely loved seeing lots of wonderful timepieces in 2011, it has been a great year. I cannot wait to see more exquisite creations come from Vacheron Constantin in 2012 and I countdown the days until SIHH. Long live the Artisans!
Re: Happy Holidays to my fellow Loungers
Good afternoon friends Vacheron Constantin and especially to Mr. Alex Ghotbi, our host. Good night and happy Merry Christmas.   AfrikaansAlbanianArabicArmenianAzerbaijaniBasqueBelarusianBulgarianCatalanChinese (Simplified)Chinese (Traditional)CroatianCzechDanishDetect languageDutchEnglishEstonianFilipinoFinnishFrenchGalicianGeorgianGermanGreekHaitian CreoleHebrewHindiHungarianIcelandicIndonesianIrishItalianJapaneseKoreanLatinLatvianLithuanianMacedonianMalayMalteseNorwegianPersianPolishPortugueseRomanianRussianSerbianSlovakSlovenianSpanishSwahiliSwedishThaiTurkishUkrainianUrduVietnameseWelshYiddish⇄AfrikaansAlbanianArabicArmenianAzerbaijaniBasqueBelarusianBulgarianCatalanChinese (Simplified)Chinese (Traditional)CroatianCzechDanishDutchEnglishEstonianFilipinoFinnishFrenchGalicianGeorgianGermanGreekHaitian CreoleHebrewHindiHungarianIcelandicIndonesianIrishItalianJapaneseKoreanLatinLatvianLithuanianMacedonianMalayMalteseNorwegianPersianPolishPortugueseRomanianRussianSerbianSlovakSlovenianSpanishSwahiliSwedishThaiTurkishUkrainianUrduVietnameseWelshYiddish Detectar idioma » Spanish  
Thx. The same to you and all the Loungers! (nt)
Re: Happy Holidays to my fellow Loungers
Thank you very much Alex, and  joyeux Noel et bonne anne from Caracas - Venezuela !!! Feliz Navidad!!!
MERRY CHRISTMAS & HAPPY NEW YEAR to you Alex!!
Re: Happy Holidays to my fellow Loungers
Hi Alex, Quite a long time I haven't attended the Lounge... Congrats for what you have done and achieved my friend, and I hope we could meet quite soon for some talks, with great pleasure. I will keep you posted. Till then, I wish you and everybody here a Festive Season and happy and healthy New Year 2012. All the very best, Patrice
Re: Happy Holidays to my fellow Loungers
Just got back in town. Merry Christmas and the Happiest of New Years. Miki