It's back,,,,,,,,,,,,,,,,,
June 9, 07 21:20
Approximately 6 months ago I acquired the following VC watch from my Jeweller and I will include the original photo provided by him.
At that time I did considerable searches and asked for help on relative forums to see if people could identify this model. I received good advice and some ideas of the model it could be. I decided to send it to VC in Switzerland for a complete overhaul without any idea of the model as I was taken back by its beauty and classic design.
I received the watch back just yesterday and I must say it looks brand new and I must congratulate VC for a job well done.
Here is a comparable photo of the watch when it came back.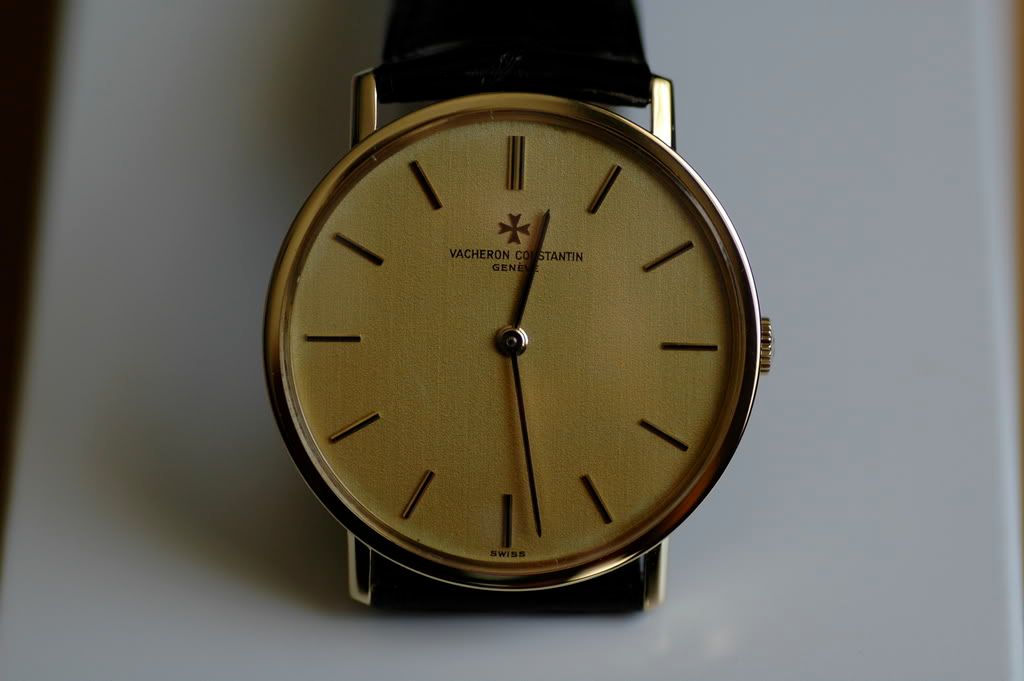 The side...
and the back....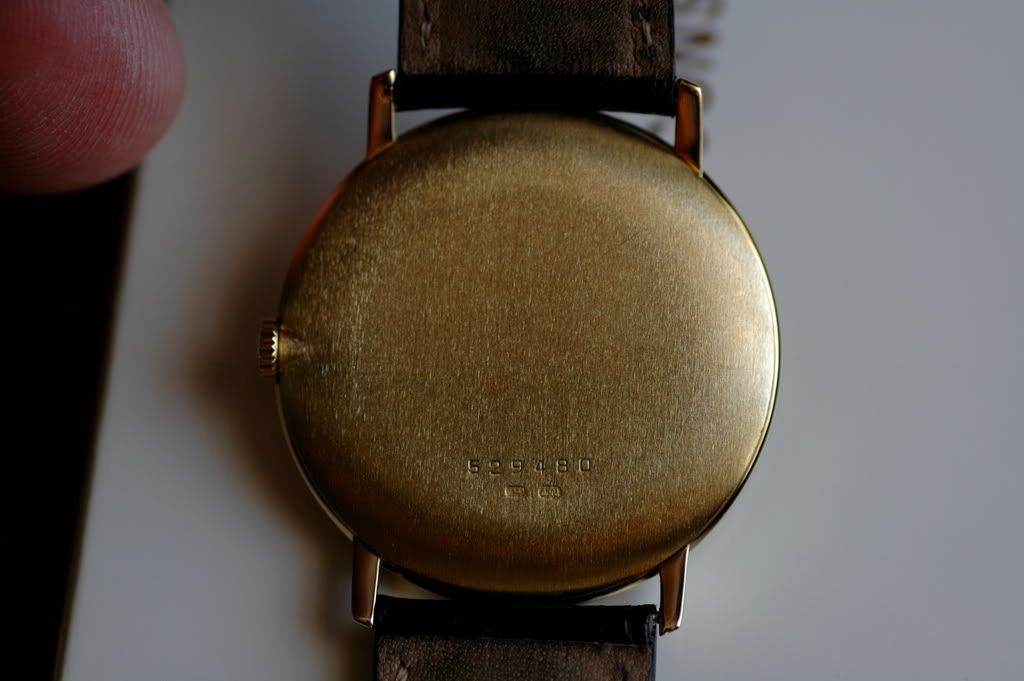 I am sorry for the dark pictures but I will post better pictures in the near future. I just wanted to share the excitement.
Now the interesting part, I hope !
VC provided the reference number, X31J1010 and verified it to be authentic with serial number 529480. I used the internet provided approx. manufacture date and calculated it to be approx. 1956. If I am right then this happens to coincide with my birth year and it would truly be a twist of fate. I would appreciate if someone on the forum could verify my findings and if incorrect I still am happy to have such a wonderful timepiece and will hold on to this very classic design.
I must add that this timepiece is small compared to todays fashions and may not find favour with some but I truly appreciate the classic design and miniature movement. It is without doubt a gentlemen's watch and the size , though representative of the time, is both practical and stunning when on the wrist underneath a nice fitting dress shirt.
I hope you enjoyed the presentation and any information or comments would be appreciated.
Best regards,
Victor