"La symbolique des laques" - additional pictures, comments & info ...
February 2, 10 18:22
To me these wonderful pieces of art have been very impressive, as they show a lot of the excellences of VC.
A beauty from the back, not to mention the beautiful front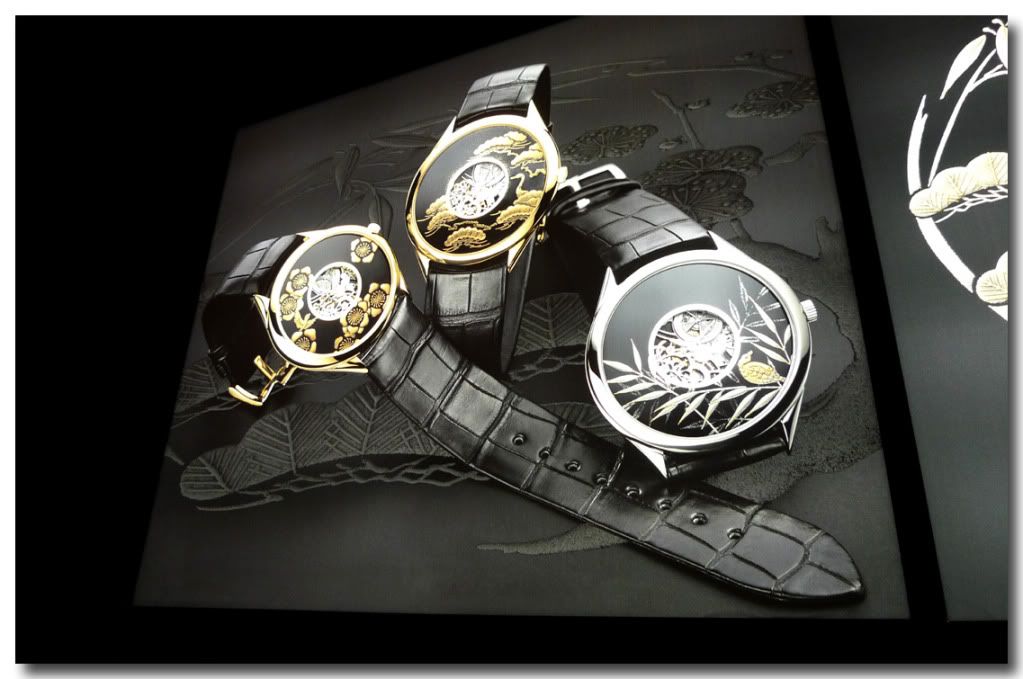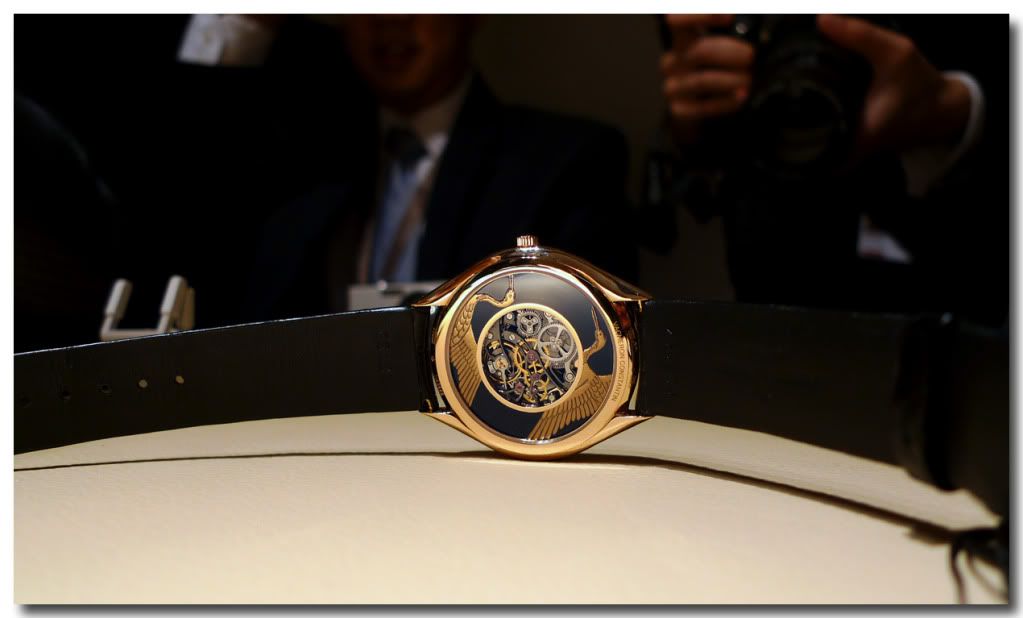 One step closer ...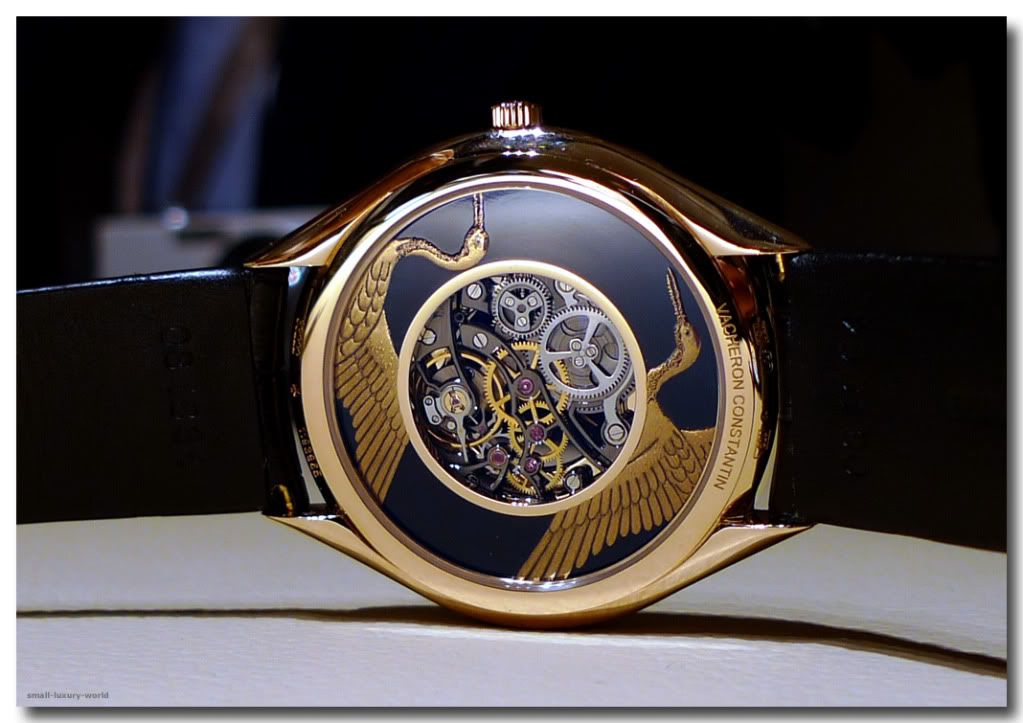 I appreciate the "extra work" they did on the movement (skeletonized, ruthenium finish, ... - ultra-thin Cal. 1003)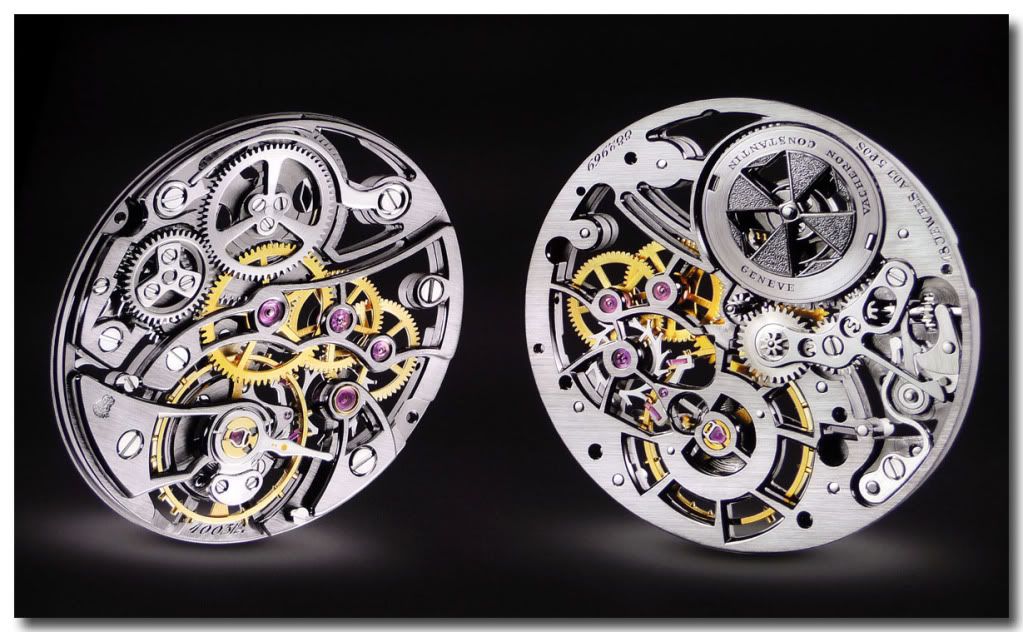 ... but even more I love the Maki-e
A master was at the show: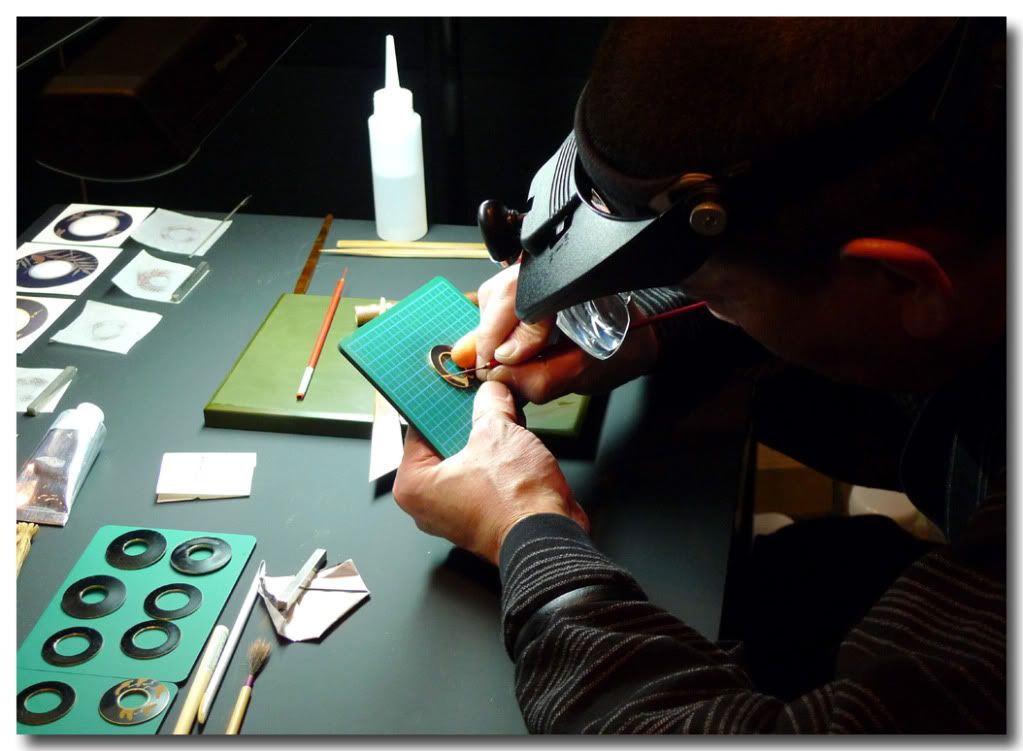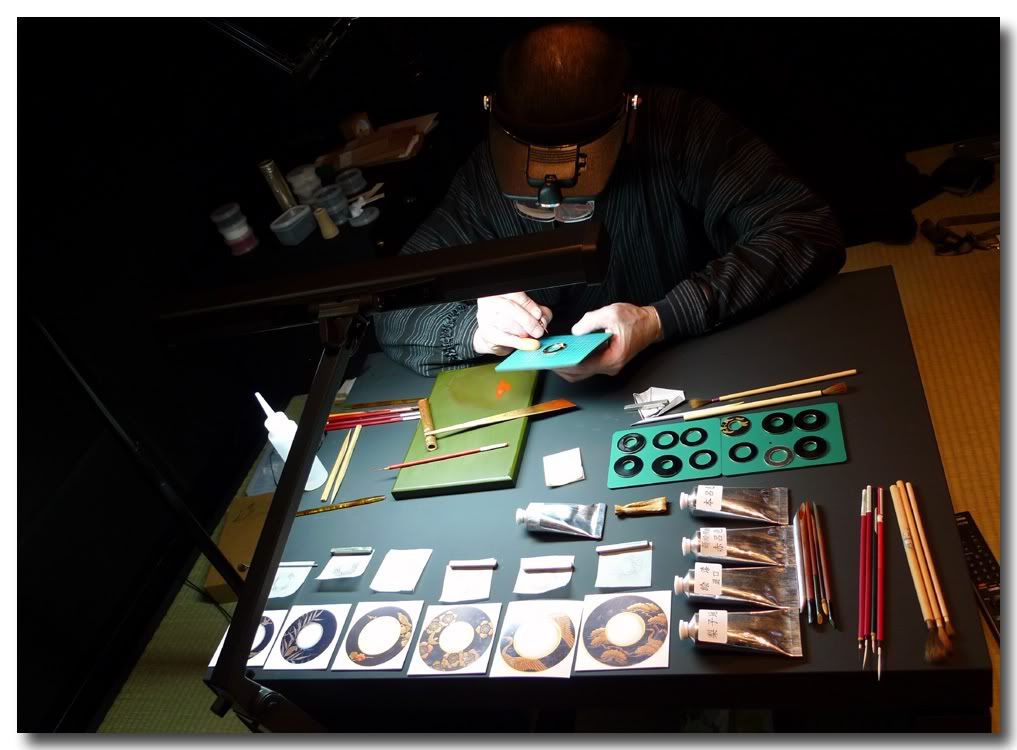 Once more I fall in love with this kind of art from Japan: Maki-e / Urushi
First time I was in love after seeing some pens from Namiki and Nakaya, but only at the web and they are not available in my country. Which one to choose from the web? To be honest I failed so far.
Now I started to some more research and this week I ordered an in-depth book about Urushi, as a start.
Just one example to show the needed effort:
To get something like this ...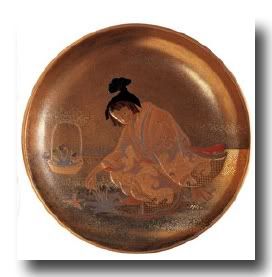 you need at least 35 steps.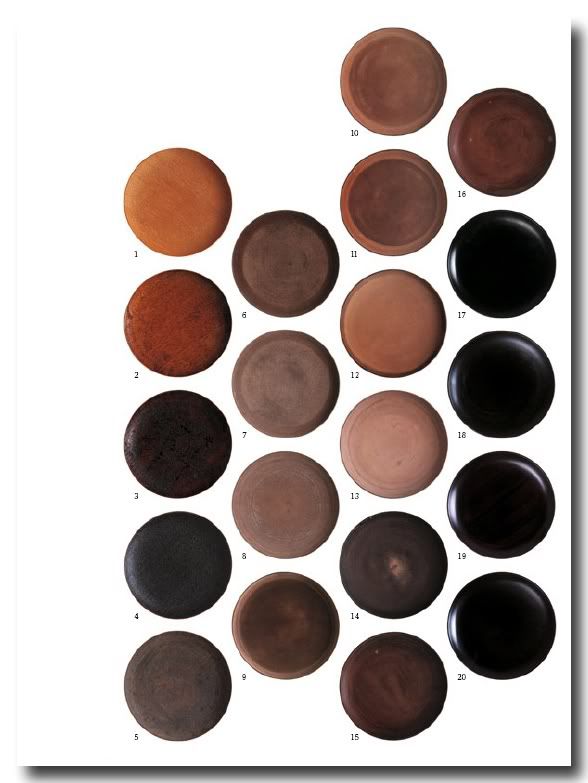 35 different layers of laquer, 35 times drying, polishing, ...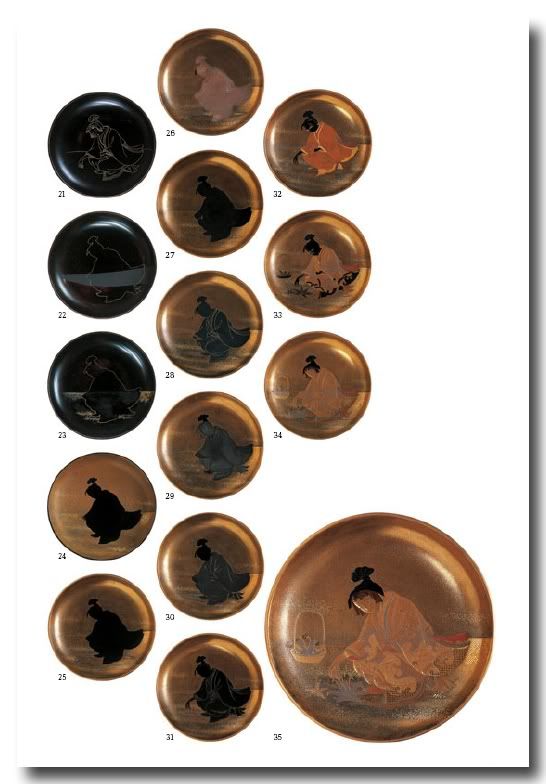 and for sure lots of exceptional skills and patience is asked. Efforts are very close to Haute Horlogerie
The "Métiers d´Art - La symbolique des laques" collection is not for me, to be honest - for several reasons,
but maybe it is a great inspiriation for my own project together with the
Maison
I applaud VC for their collaboration with Zôhiko.
Oliver