My first photo opportunity
I don't think I have taken this off all year except to try on potential new recruits.... I love it, and since I rarely know what day of the week it is let alone the date, I had to have the with date version - it doesn't bother me re the dial window at all. As an added plus, I don't need to wind it either.
The window at 6 o'clock is much better than the usual fare (nt)
Re: OK gentelmen, what's on your wrist today?
Re: Re: OK gentelmen, what's on your wrist today?
Beautiful, Kazumi, had mine on (PT) yesterday. You might want to wind it though
Joseoph
LOL, JB. I think I need to get new (better) photos of my babies (nt)
Joseph....gorgeous.............
Casual Day around the office....................
Breitling for me.............
All the best, Tom
Thanks for sharing...looks pristine too
.
Thanks Dean!.............
I don't wear it much but when i do I always wonder why I don't
.......it's pretty cool and I love the 24 hour dial
. Tom
Not a VC today either ! (sorry)
Beauty Berny.................
I'm a real Zenith fan and that one looks great! Best, Tom
it is an 18K yellow gold screwed-back chronomètre with great caliber 135. Merry XMas ! Berny
QdI continues to amaze...
What a transformation!  Your piece in cool white and grey metal speaks of business-like purpose while a "change of pants" to the gold versions transforms the QdI into decadent luxury, amazing!
My latest vintage acquisition (not V&C)...
(exactly my age, but sure doesn't look it)...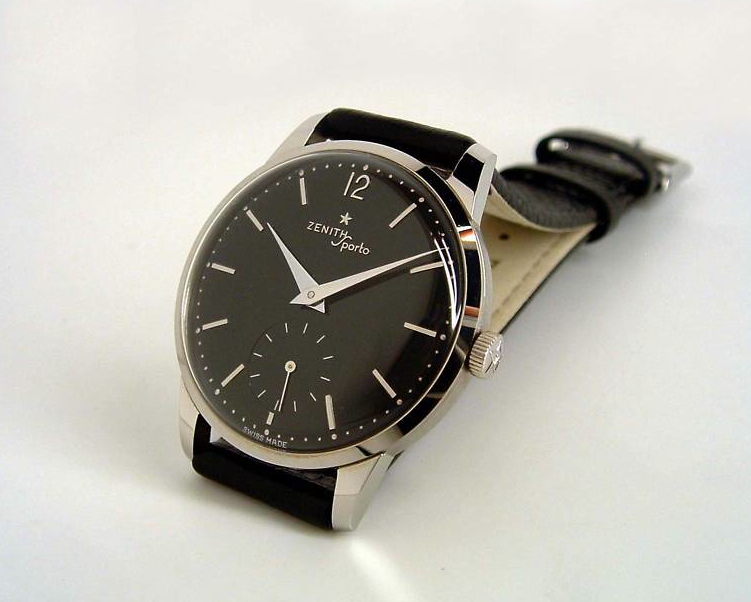 Circa 1970. An excellent rainy day watch, and I'm seizing the opportunity as we don't have many rainy days here in Southern California. No picture, as I lack the akill. I may be wearing my VC ref. 2045 (also an older watch) to a festive dinner later in the day.
I really like my speedy for a bracelet watch.  It's not a "pure" speedy since it's the 50 yr Anniversary model with the Co-axial mvmt.  However, it keeps much more accurate time than the classic and the black enamel dial isn't shabby either.  At night, my V&C  vintage comes out.
Re: Wearing my first VC during the weekend
my first post showing my new VC