Re: An Overseas Dual Time you will never see
I was disappointed
I must say a new variation of OS Dual Time or LE...
would be nice (like the Japanese and US OS Chrono limited editions) but I'm afraid the creative team would have to put in more hours to get satisfactory effects...
Although it's OK for having fun ;-)
actually, the more I look at it I am beginning to...
like the concept of the Overseas Dual Time 'Pilot'.
There is a Polish saying: 'only cows don't change their minds'. I would apply this proverb to myself in this case.
Two thumbs up to the creative team :-)))
Get them Macs burning guys!!!
It's a fun watch - really like it!
I wouldn't mind if this had been chosen as the HL Special edition!
Re: An Overseas Dual Time you will never see
Looks like the panel of the old Piper Arrow I trained on. Pretty complete instrument layout.
Watch is very nice too! LOL
Joseph
...I love it...the colors, the style, etc.
Everything is perfect in my opinion except the fan on the date dial ... but if we withdraw this fan, I think we will loose the charm of the watch.
Re: An Overseas Dual Time you will never see
I guess its hard to improve upon perfection which I must say mine is!!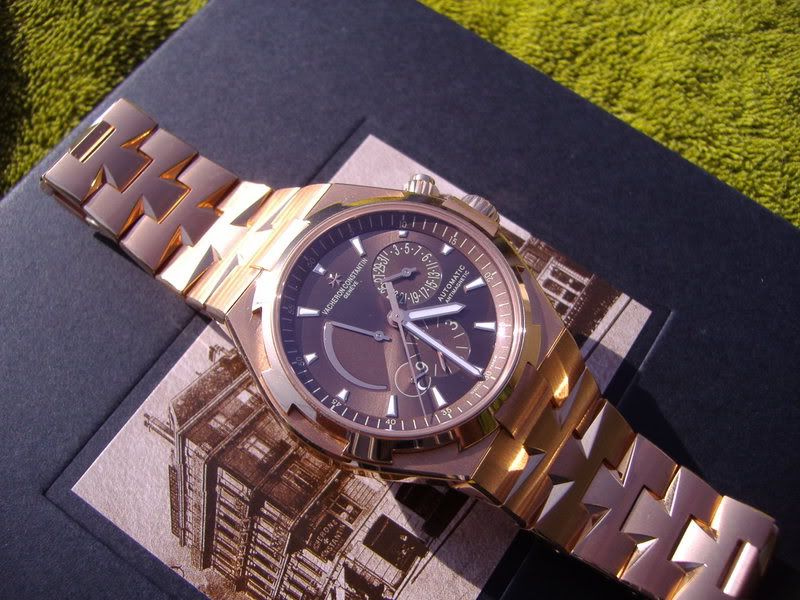 I'll never get tired of seeing that one :-) (nt)