Since I have my low back pain,
at the moment, I could stand and point with the whole hand to my son
when he took down one of his big pines, perahps 100-150 yrears old,
yes about PP and the other "famous old watchmakers" 
This was the tree.
This was the weapon
Husqvarna, founded, 1689
This is what's left of half of the pinetree, after using an axe !
Many warm fires this coming winter
I know it's far from VC's, but sometimes I think we shall post something contrary,
like Miki's hunting dog above,
so we widen our horizons
But I like the year 1689,
now we are talking.............
Cheers
Doc
Radek, when I see your pics, I see life !
Thanks for these lovely pics that goes in to my heart
Vacheron&Constantin is just a man made, technical product,
of course sometimes marvellous, but still we shall bare that in our minds !
Once again thanks Radek
Doc
Beautiful, Radek, Simply Beautiful
No better treasures in the world!  Take care of them as well as their mother and yourself!
BR, Dan
I think the father will have a hard time screening all those guys who want to date them in the future!
I agree...Priceless treasures they are.
Hi Radek,
Nice to see photos of your little ladies again.
I am sure you will have a hard time looking out for them when the boys start coming by the dozen.
Well, at least you have the best reasons for coming home early everyday.
Cheers!
Kazumi
two wonderful treasures! Alexandra looks so much like you :-) (nt)
Radek, Your girls are beautiful and indeed precious.
I found the most precious thing in life is unconditional love and this is what your 2 girls give to you and your wife I am sure. Treasure them because time goes by to quickly and before you know it they are all grown up.
Thanks for the pictures.
Best
Mr L
Thank you guys for your kindest words!
But I thought you would dwell all over the horse
 - just kidding!!!
My girls are grand
Dear Radek, is time to start the third
c'mon Lin! there would go my watches... ;-) nt
There are more to life...and we should enjoy life to the largest possible extent. I am trying more to stay with nature...
But still sometimes it's a little hard not to think of VC...
Amazing photos Joe, love the last one :-) (nt)
Just kidding Doc!
Thank you for reminding all of us that there are so many wonderful things for us to enjoy and appreciate in life.  We certainly love our watches but it is good to maintain some perspective that in the end, it is just a watch.  (Okay, maybe a very, very nice watch...)
Thanks again,
Duncan
another source of much enjoyment in my life is food.  People who know me, know that I live to eat as opposed to eating to live.
Here are a couple of quick pics from a very memorable kaiseki meal a few years ago...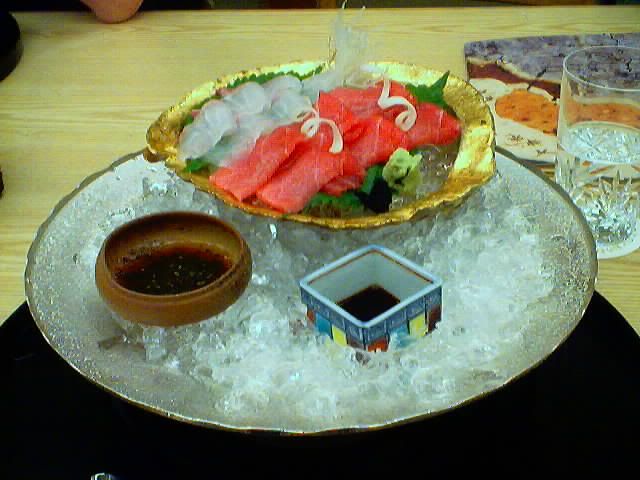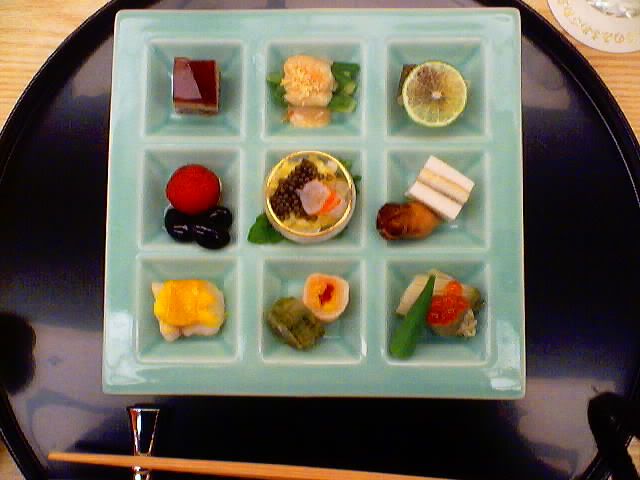 Duncan
What a lovely, lovely display of food.
One can always delight in the visual aspects of wonderful food, wonderfully prepared. It comes as no suprise to those who visit here regularly that food is savoured no only by the sense of taste alose.
Food is also a delight to the nose, and the eyes.
And if one is fortunate to have good friends with whom to share it, to the ears as well.
And don't forget the wine!
Joseph
I've found that people who truly enjoy food and drink are people that truly enjoy life.  So let's all enjoy it while we can (with some beautiful watches along the way to help us track and record our lives)
BR, Dan
Doc, What an appropriate and timely post
I haven't really visited the to the Lounge for the past couple of weeks.  I spend 8-9 month's a year in China and this time arrived in Beijing on May 10th.  After the May 12th earthquake, things have been quite hectic.
While I don't have the qualifications to be on the front line in Sichuan, I've been spending every spare moment working with some NGOs in assisting relief efforts (primarily logistics and operational issues).
Doc, I couldn't agree more: "There are other things than watches!"
Hope to come back to the Lounge again sooner than later!  Take care all of you!
BR, Dan
that's very good of you Dan (nt)
Re: There are other things than watches !
There are indeed many things, not all in nature although that's very significant; our families and friends, for instance.
But some are great things are man- made. We all know are likely in awe of the wonderful creativity and inventiveness of many many people over centuries that brought us the watches we love and admire.
And that creativity, lies elsewhere too...in literature, in poetry (and not just English).
But for me one thing transcends even that because it has its own universal language.
My only regret is that I wish I could understand it better but unfortunately do not have the talent required.
But at least I can participate to some degree.
here is something that really moved me...
Jonathan Safran Foer's "Extremely Loud and Incredibly Close".
When I'm not thinking of watches which is about 80% of my waking and sleeping hours I love to spend time with a good book and rarely has a book left such a lasting impression on me as this one. It's overwhelming and heart grabbing. I finished it about 4-5 months ago and still brings tears to my eyes.
It's a bout an 8 year old boy, who's father died in the Twin Towers, who discovers a key hidden in his father's closet and sets out to find the lock the key opens. Its a book about loss, about growing up, about being a son and being a father...
I can only encourage you to read it.
Actually GTA4
and Halo 3 LooooL
I tried to find a VC Excellence Platine Malte Perpetual Calendar in Liberty City, but no way
And like Duncan, I live to eat and to drink LoooL (and the worst, or the better -according to each point of view- it's I don't get fat and I remain fine as a nail!
)
My other occupation is mixologie (how to mix different alcohols to make cocktails) for my personal pleasure
Dear Fred925, so what is your best cocktail ? (nt)
This response to a flower and a bumble bee,
says everything about you!
Love you all
Doc
"Enjoy Life" Maybe the next VC motto?
Doc, I couldn't think of a better post to read after a very depressing afternoon!  I ran into an old friend at the corner coffee shop.  His wife died in December and he is still grieving very hard.  While we talked and laughed for an hour, his eyes will haunt me for awhile yet.  Hug your loved ones and remember to "enjoy life".
To contribute a picture, here is my favorite place in the world - the Tonquin Valley near Jasper.