VC loves the sun and ocean
August 17, 08 19:35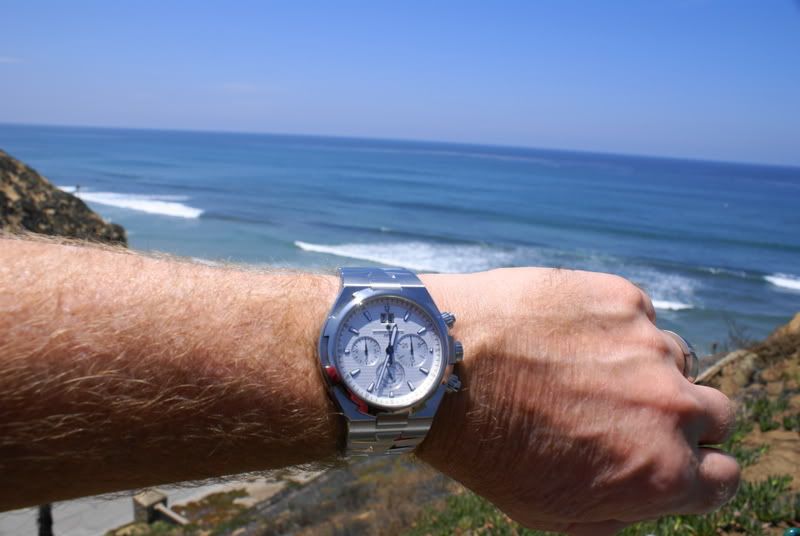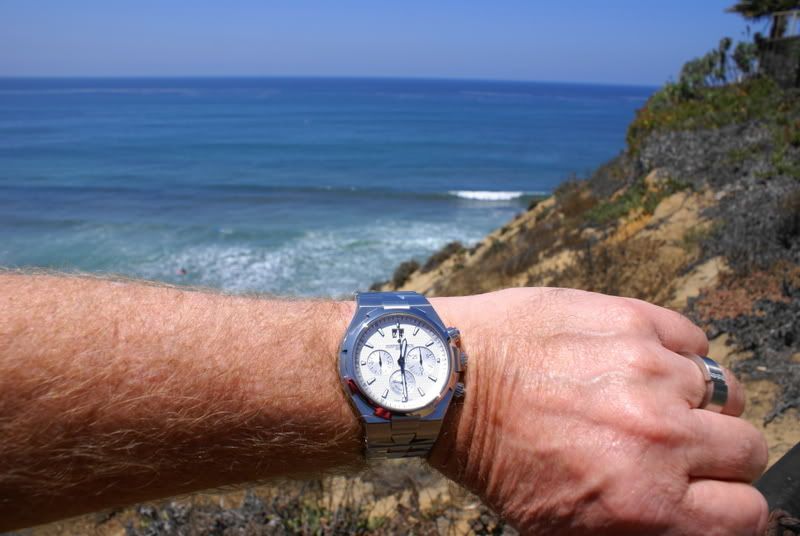 I could use a bit of that! Thanks for sharing (nt)
the Overseas is probably one of the nicest sports watches from a
Re: the Overseas is probably one of the nicest sports watches from a
Many thanks for all the kind posts. I am so appreciative of Alex who assisted me thru the learning process of posting pics. I am an amateur with the computer, but now have things under control. Hope to share a lot more in the future. Have a wonderful sunday. Kindest regards, Matt
A very nicce watch as the Overseas...
is a great everyday, casual watch.  The introduction of the rubber strap with the US Limited Edition makes it even more comfortable during the summer months or for those living in warmer climates.  Hopefully, VC will make it available with some of their regular production models. Great scenery as well Matt.  Somewhere along the Pacific coast? Duncan
Re: A very nice watch as the Overseas...
Hi Duncan, yes we are all patiently waiting for VC to offer an OEM rubber strap that goes with the current VC Ocerseas models. I personally would enjoy the option in the summer. Think that offering will increase their sales when competing with the AP ROO. The pics are taken in the San Diego area of Southern California, US.  Regards, Matt
I think it is just a matter of time Matt.
The rubber strap is available with the US Overseas piece and one is also included with the new Quai de l'Ile line, so I think that one will eventually be made available for other Overseas models.  Living in Singapore, I have found that rubber straps are the most comfortable and far more durable than nice leather straps.  By the way, the deployment buckle that comes with the VC rubber strap is also well designed and is very secure while being comfortable. Haven't been to SD in over 10 years but I do have good memories... Cheers, Duncan
Re: I think it is just a matter of time Matt.
Thanks Duncan! I will keep my eye out for an announcement. Certainly agree about your comments on the comfort of a rubber strap. Regards, Matt
I'm jealous of both the watch and the location!
Just came back from a 2 weeks holidays in Montreal, Canada - the worst weather I have ever seen, it rained almost every day
 (apparently the all-time record for rain has been set this July, and it looks like it might be the same for August...) Good thing I am now back in sunny London
Thanks for the pics! Francois