VC Overseas vs AP Royal Oak comparison........
March 8, 08 15:58
Last week I acquired a Royal Oak 15300 to go along with my Overseas chronograph. Since I've seen quite a few people on these forums ask many times which one to choose, I figured I'd post a comparison. Now I know it's not quite an apples to apples comparison seeing that one is a chronograph and one isn't but I think you'll get the idea. Both companies make a date, chronograph, and dual time version of these watches.

The Royal Oak is one of the most iconic, well known sports watches on the market. The styling hasn't changed much over the years. The watch still looks very similar to the way it looked in the 70's when it was first released. The Overseas has morphed at least 4 times since the 70's starting with the 222 then on to the Phidias. In 1996 the original version of the Overseas was released. I feel that VC's newest offering (released in 2004) is more of a modern looking version of the Royal Oak.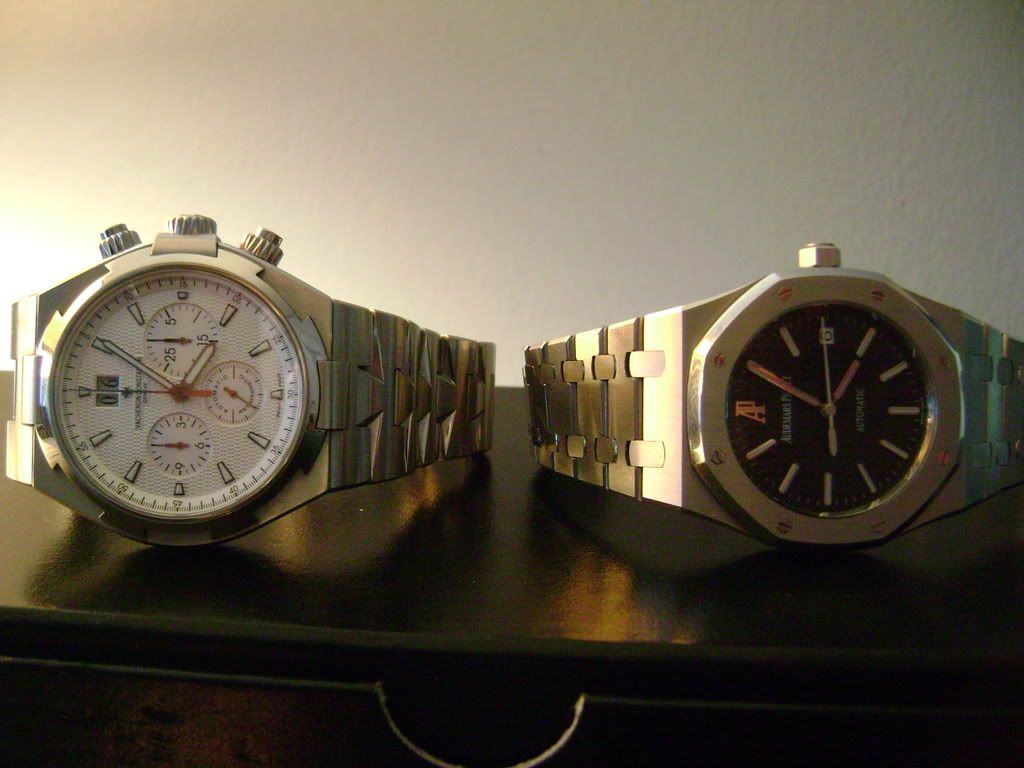 DIAL: I prefer the guilloche dial on the VC compared the hobnail of AP's. The big date is also a nicer feature. I do like the markers and hands better on the AP. The lume on both watches is about equal. The advantage here goes to VC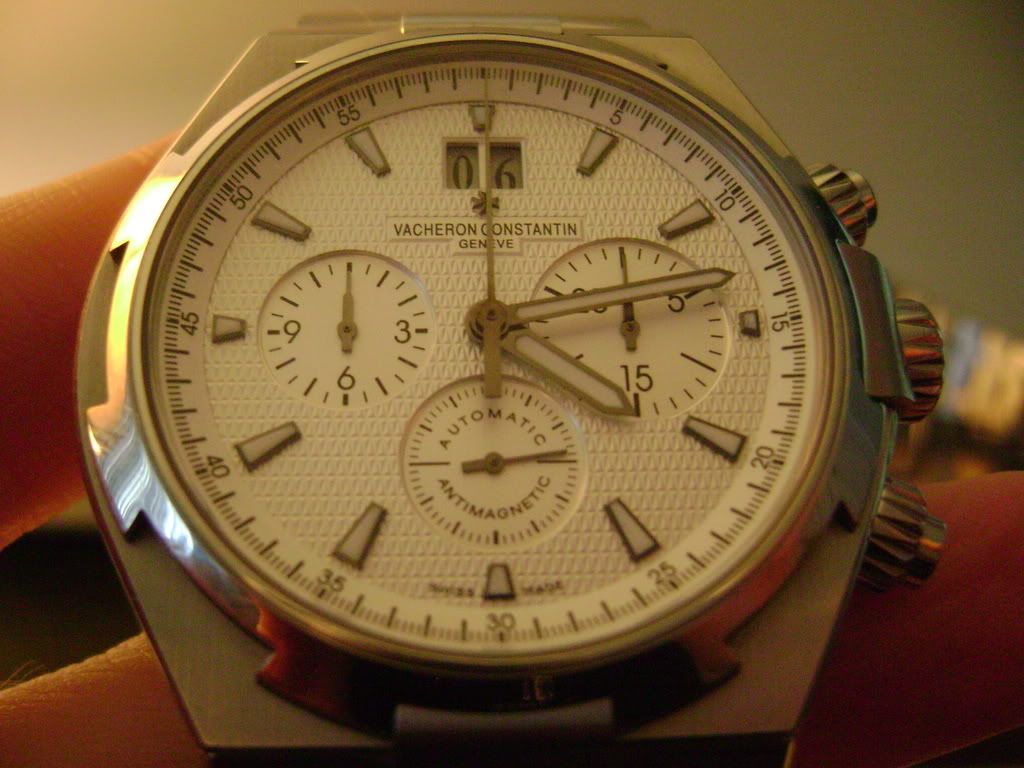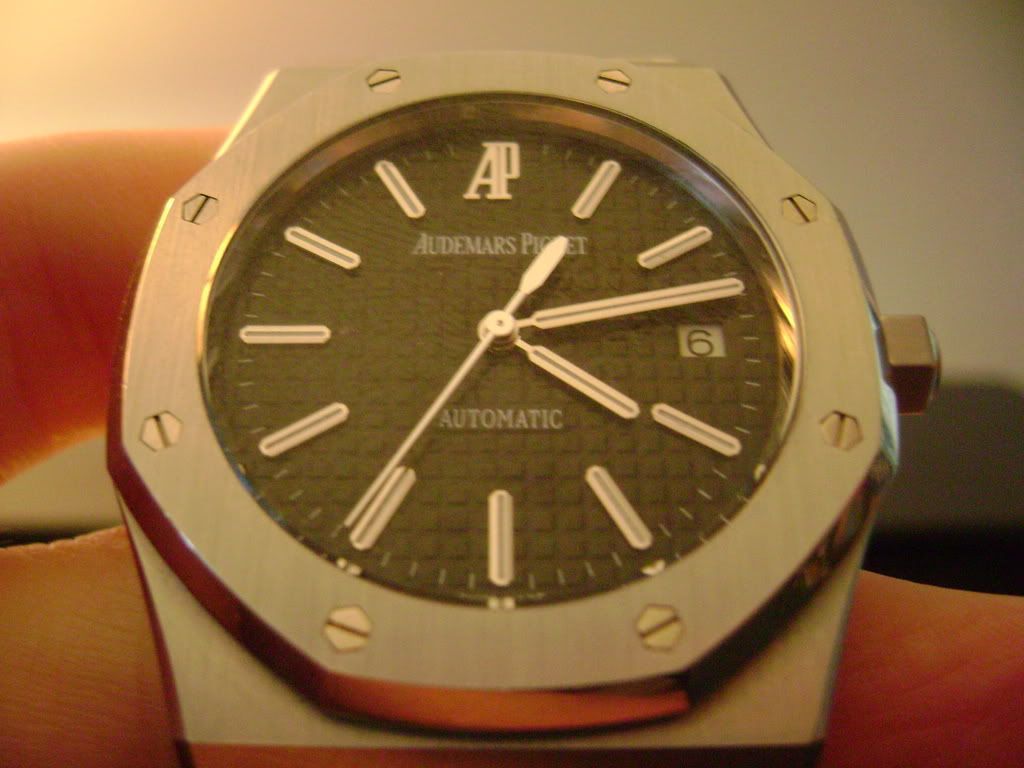 BRACELET: Both bracelets are extremely well made, with AP's being one of the most recognizable on the market. The polishing job done on the Royal Oak bracelet is the best I've ever seen. VC's bracelet is outstanding as well. It's very comfortable and was designed in a way that it incorporates the companies malte cross logo. It's tough to choose a winner in this dept. but due to comfort reasons VC has the slight overall advantage. The links on the Royal Oak's bracelet tend to catch wrist hair making it a little uncomfortable at times.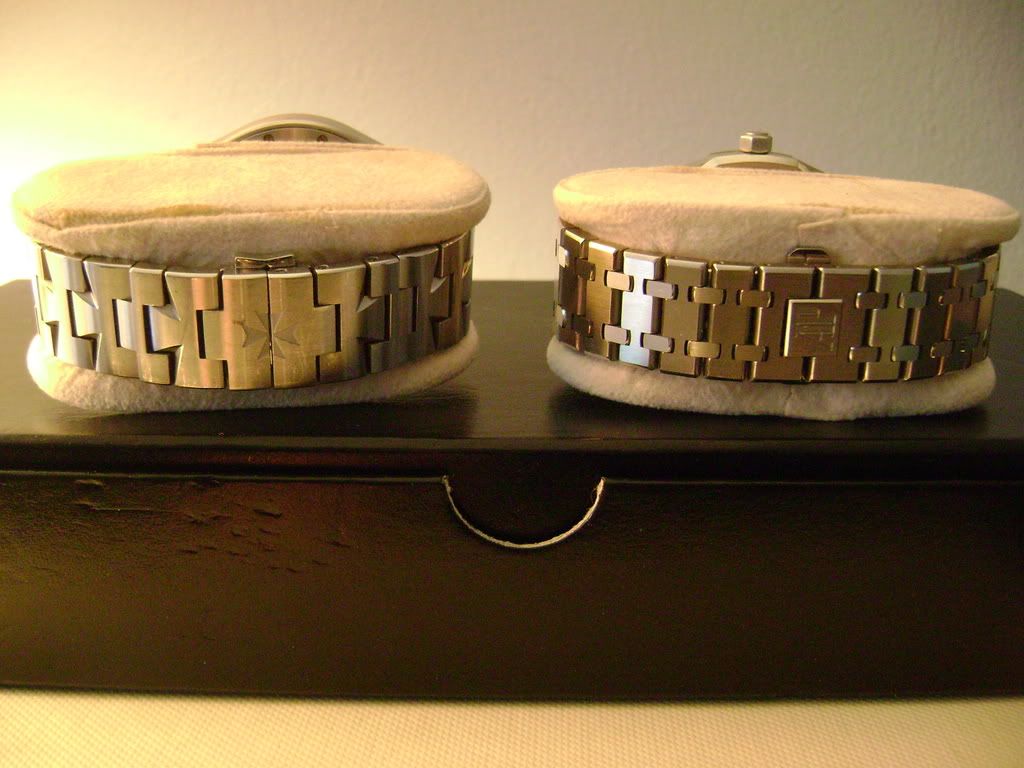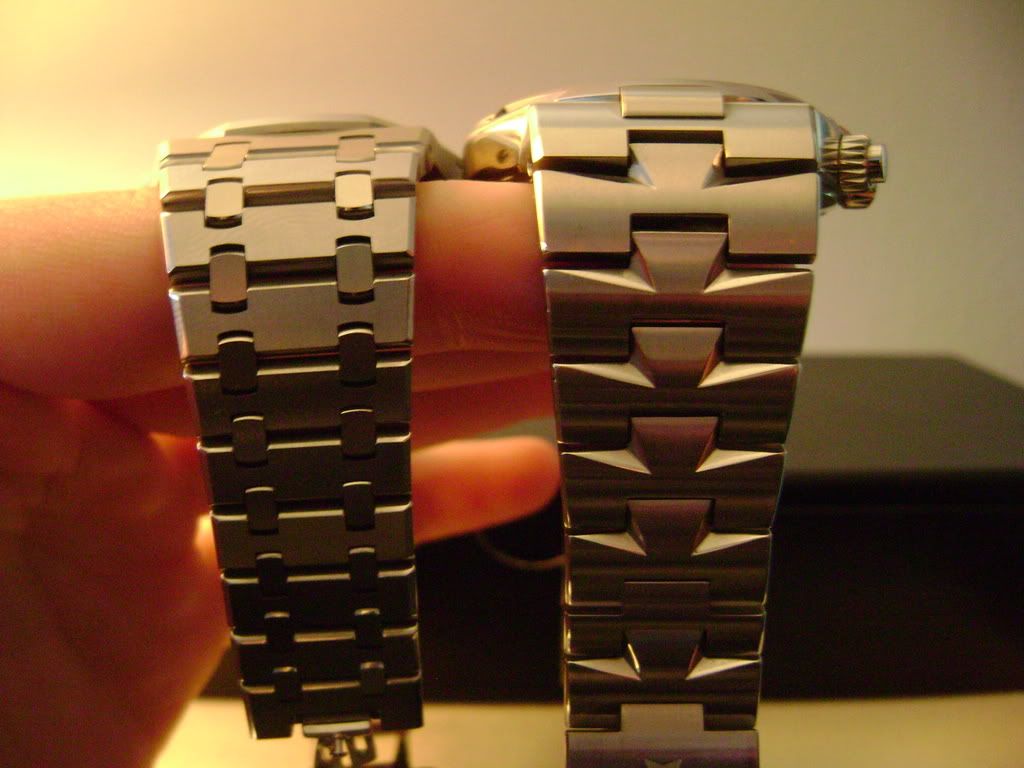 CASE/BEZEL: Advantage goes to the Royal Oak, the bezel has been copied so many times over the years, it's really one of AP's trademarks. Both cases are built like tanks.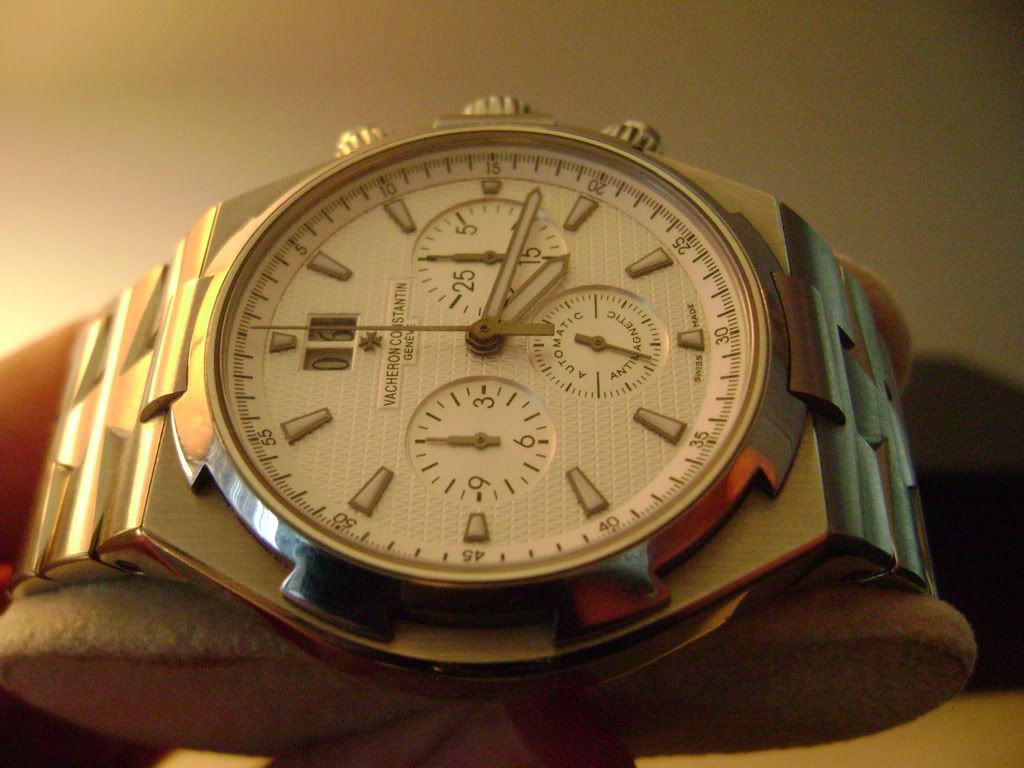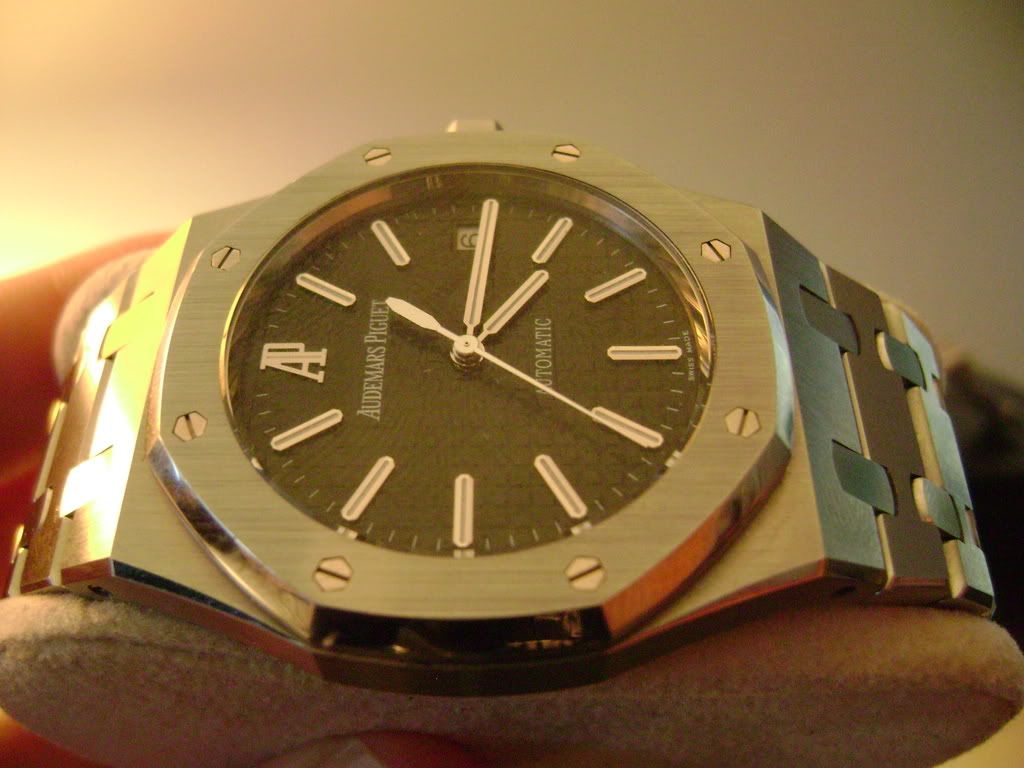 CROWNS/WATER RESISTANCE: The VC's crowns are nicer looking and the watch is water resistant up to 150m whereas the AP's water resistant is a little disappointing for a sport watch at 50m. Advantage VC.




CASE BACK/MOVEMENT: The AP wins hands down although this is an instance where we are not really comparing apples to apples. AP's chronograph offering uses the same F. Piguet movement as VC's and the case back is pretty plain whereas VC has a nice engraving of a ship. Since we are comparing it with the 15300 I've give AP the edge.




Here are wrist shots of both watches.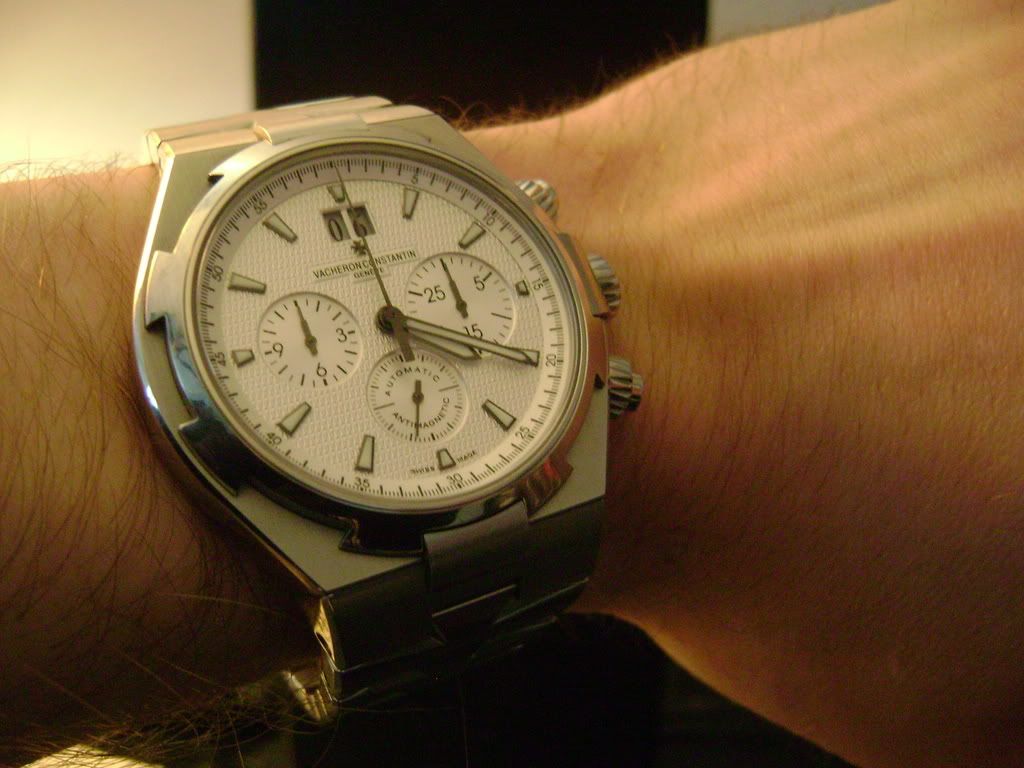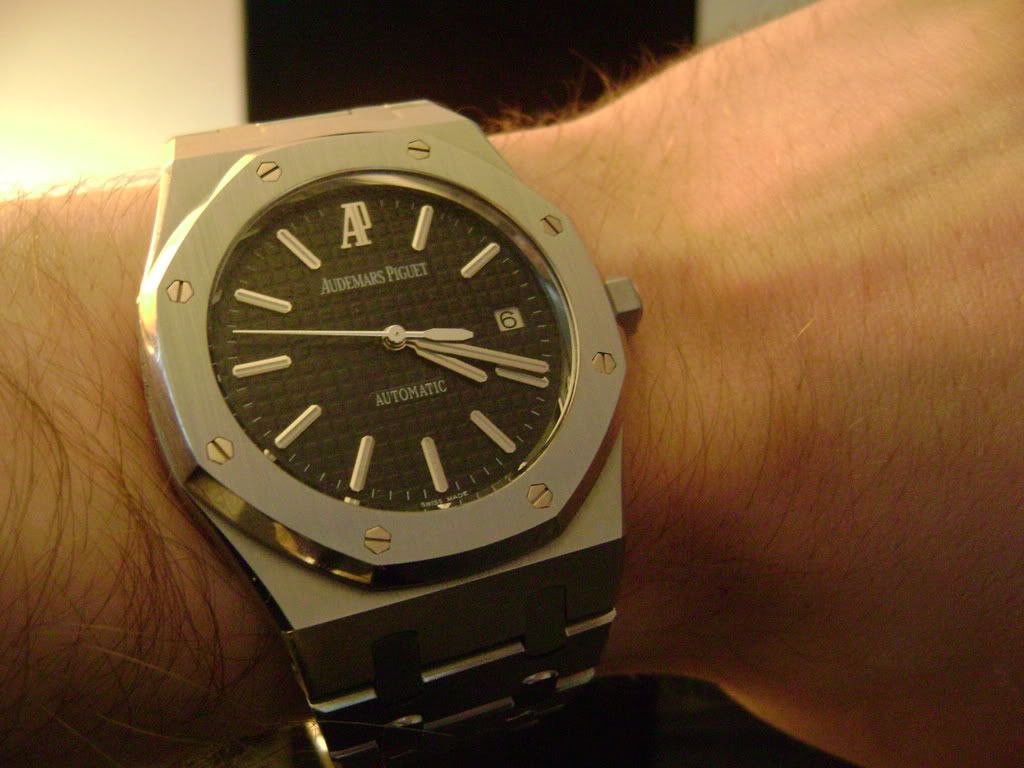 In closing there really isn't a right or wrong answer here. You will be very pleased with either offering, it all really comes down to personal tastes. For me, I prefer the modern look, size, and comfort of the Overseas but with that being said I think the overall consensus would disagree with me. So there you have it, I hope this comparison is helpful.

Tony