Gorgeous Alex...............
This one for sure:
All the Best for a great Holiday!
Tom
Classic! Way2go, Abdullah... (nt)
simply stunning piece Alex
not a V&C, but sweet nonetheless...
Tony, I saw your Omega when you posted that on another site, very nice! I'm wearing a watch with it's own radial flip, which unlike Sandler I happen to enjoy. Especially in applied arabics. And especially in 18K rose gold. And especially when it's a Vacheron.
Re: what's on your wrist for this Easter week end?
I had dinner with some business friends from Geneva just a couple of hours ago and my black beauty got it's share of praises. (of course I was wearing a much more decent shirt
)
Tomorrow I will be taking my little daughter to Universal Studios (theme park) in Osaka so the old warrior will probably be called back to service....
Unless my I decide to go for a brown strap instead...
Wanna trade chronos, Alex?  I'll throw in the OS too. Have a happy Easter. Kazumi
Awesome watch, congratulations Alex (nt)
that Roth was the model made for the Japanese market right?
And I don't really know; but the watch was originally purchased in St. Thomas, USVI It was one of three I picked up in the last NYC Antiquorum auction (the other two are VC's - stay tuned) Regards, Joseph
if I recall correctly the moonphase model with power reserve was
made in something like 25 pieces for Japan. Not 100% sure on the production number though...
Just checked with the magazine, it was made to commemorate
the millenium (debuted in year 2000) and was made for 50 pcs each.
Love the DR case design, just something special about it! Gorgeous! nt
I don't even know what to say about that beauty
.  Simply stunning....I love it in RG and the Moonphase is awesome too!!!!
Best regards, Tom
Re: Thanks Tom & Watchbug...
I've always wanted a DR especially one made before he left the company. I always admired the shape and when I saw the dial (almost missed in the catalogue), I thought it was perfect. The back is curved and its a pleasure to wear. Regards, Joseph
Beautiful! I saw this one in Japanese magazine and really admired its
beauty. Like the WG version as well...
Congrats thats a beauty...
Congrats Joseph, What a great find!  I have always loved the DR case design.  It is so distinctive and interesting.  Its the type of watch that I'm sure as you wear it more, you will notice subtle nuances about the case design and its appearance causing you to enjoy it more with each wear.  Really a stunning piece.  Unfortunately, there are no DR dealers near me so I have only seen one SS piece in person at a local 2nd hand watch shop.   Best regards, Dino
Alex, you're full of surprises!!!! Did you really.....
It's a big time stunner
Have a great and happy Easter!
Wow, you already got it Alex? Congrats!
I don't have a scan now but I am wearing Grand Seiko. Yesterday was Malte chrono fro me.
Combination wife's B-Day and Easter weekend
Out on the town last night - we traditionally celebrate birthdays for at least a weekend, if not for a full week or month
  (We'll take any excuse to celebrate). I'm wearing this through the weekend.  Have a great holiday to all those that celebrate Easter!  Don't eat too many chocolate Easter eggs.  BR, Dan
Alex, thats a beauty - looking sharp! (nt)
Love that chrono Alex! This weekend its a sister brand to VC
I'm wearing my rose gold Louis Cartier Tank XL. Best regards, Dino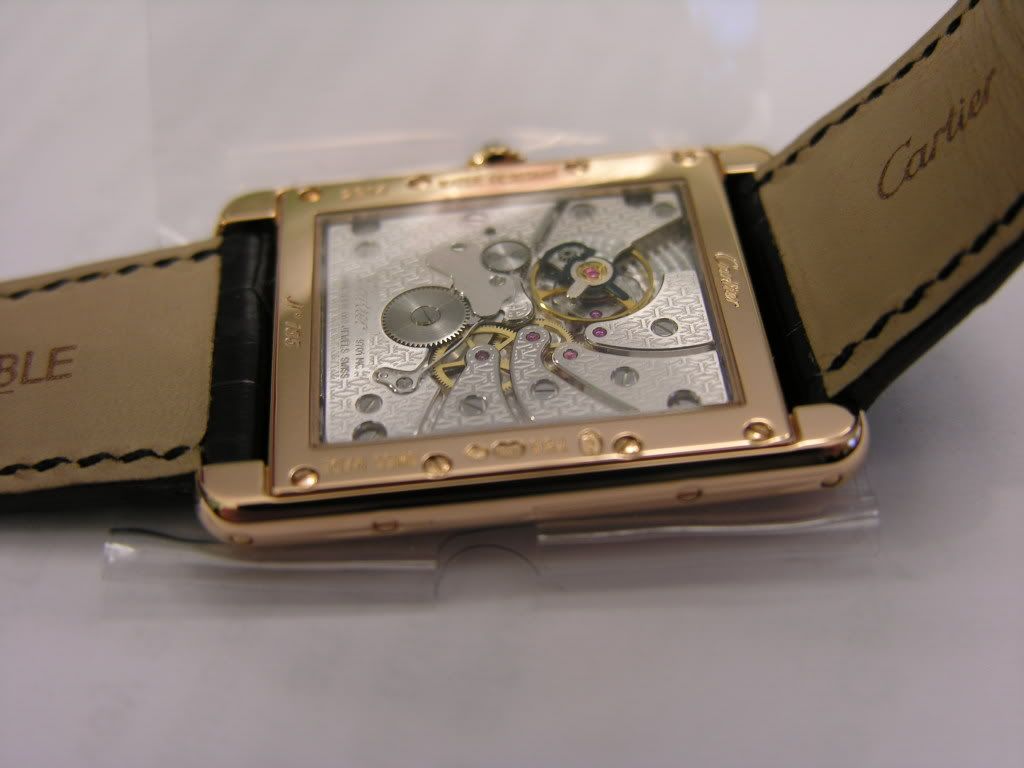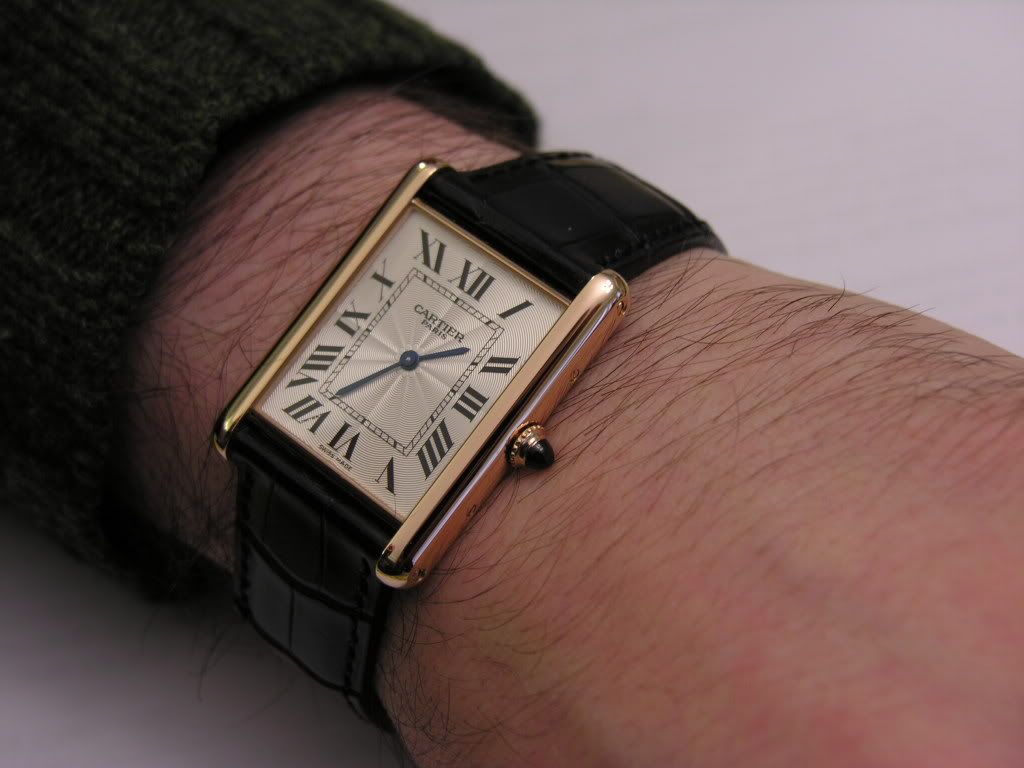 Maybe not on my wrist but in my hand...
beer. Easter greetings from Poland to all Vacheronistas. Cheers !
A sunny day here in So California for Easter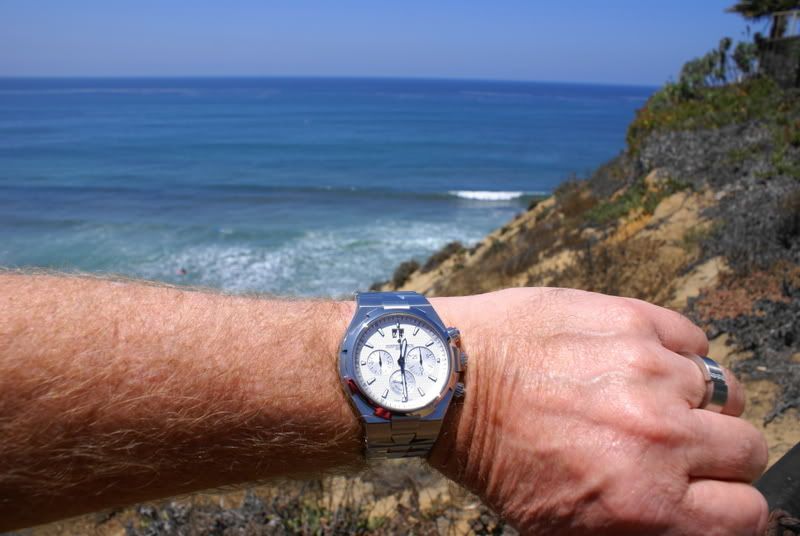 Best wishes to you Alex and my friends on the Hour Lounge for a memorable Easter holiday. Best wishes, Matt
Felloow Loungers that goes for all shown watches,
except my old G-P
But it was initially for ALEX Chronograph! The square buttons is just marvellous and I can't understand why VC put round buttons on the PT Malte Chronograph. On the other hand the Malte Chrono is more legible, Alex's watch it's more elegant with the minute indexes but it makes it more hard to read
Doc
My perhaps most used one,
at least when you  are outside, working on the estate, with these:
For one week it's been perfect weather to be out in the wood, 15-18 °C and sunny.
The first Gyromatic series by GP, which goes back to early 1950s. The movement goes back to ETA´s first full-rotor calibre 1256 and GP adopted the movement as soon as it became available, 1947,  so it may be a little earlier. These first iterations didn´t come with GP´s patented free-drive, which debuted in 1957. So for a little while, Gyromatics seemed to be the name for full-rotor automatics by GP. Everything co-ording to the safest of all Girard-Perregaux sources PeterCDE
A workhorse, never had any problems with it.
Carpe Diem Doc
Re: what's on your wrist for this Easter week end?
Dear Alex, That is certainly a beauty!  What I would like to see are comparative pictures of the Malte Chrono and Les Historiques on your wrist to guage the different sizes, as my wrist seems to be similar to yours and the new one seems slightly large.  Also, it would be great if youcould make a breif comparateive review of the three (how they feel on the hand, their weight, confort, etc) Best,  Marko
I don't have a Chrono Historique but really like your idea and
will try to borrow one and do a short comparative.