Re: what's on your wrist today?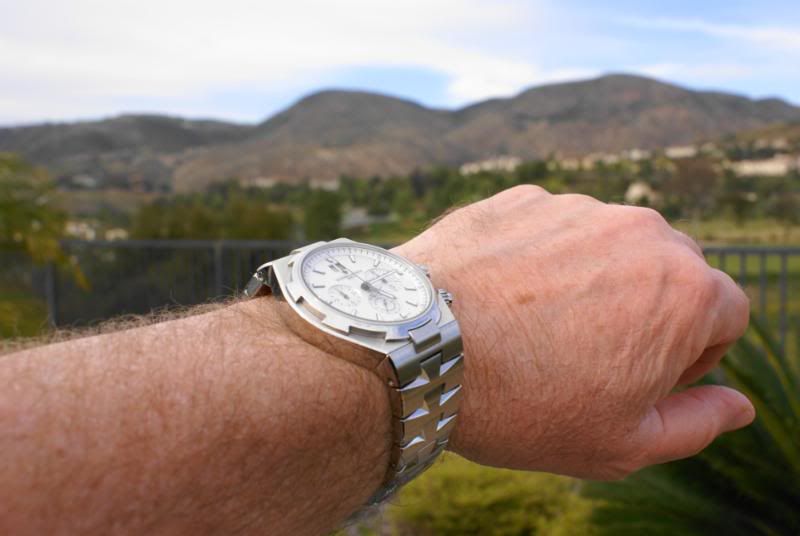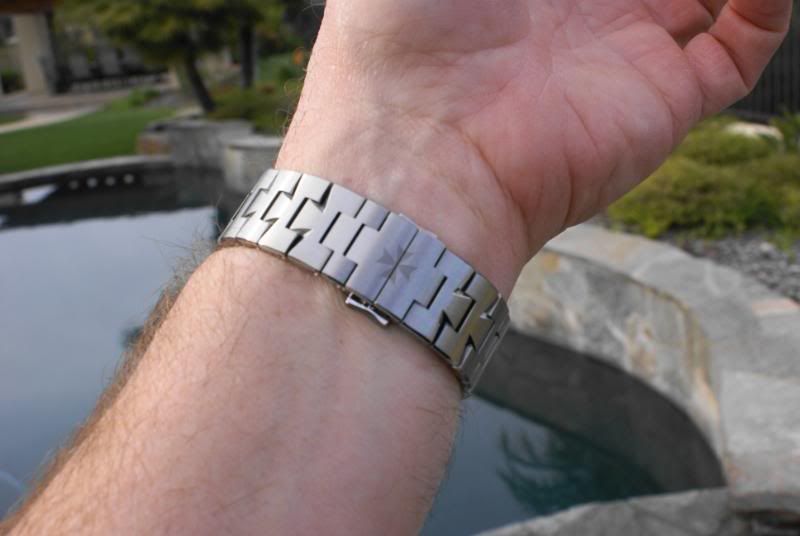 My wonderful VC Overseas Chrono  today with its incredible comfortable bracelet. Have a great weekend. Regards, Matt
now that you have this beautiful PP I'm sure your Z1 will get less
wrist time and I would be more than happy to adopt it
what am i going to wear on Sat? i am sure u will be able to find one
of its 99 other siblings to adopt. 
you'll understand why it's a keeper for me when you've owned it, imho, it is difficult to create an original design for sports watch which has a lasting appeal, besides the workmanship on the case, dial and hands is fantastic. regret for tempting u with my avatar.
Tell us more about this piece please!
I'm not familiar with this maker but it sure looks great...what's the history and specs?
So you like my little Breguet? This is a French pilot's watch, it was
given to the graduates of certain French pilot's schools. It is the Breguet #2905 of the Type XX. It was made in 1966 and sold in 1967 for 700 francs. This information comes directly from Breguet in Paris. The minutes timer at 3 is unusual as it times one full revolution every 15minutes. The diameter is 38.5mm and it is in a stainless steel case. The watch had an historic restoration in Paris and will remain in my collection permanently as it has great personal significance. Thanks for asking. Best, Tim
Zenith for me.................
My first really good gold watch!
  Have a great weekend!
Best regards, Tom
it helps to make some wheelies
on the front wheel I hope :-) (nt)
Absolute English clean, thank you Sir. nt
it's a great club to belong to!!! (nt)
Agreed! Just don't ask me to keep up with the two of you! (nt)
Good looking collection to boot! Best regards, Tom
Nice pair of VCs!...The GS ain't too shabby either. (nt)
I plan to add another GS in the future since I dig this one a lot. Have to save a lot for another VC though
Re: what's on your wrist today?
Greetings all, Today at work I wore a favourite non-VC., my Ulysse Nardin Ludwig perpetual in PT 148/150
Then this evening when we went out for dinner, I reverted to a Vacheron:
But as you can see, neither of the pictures were taken today. Unfortunately, time did not allow. but I certainly did enjoy wearing them.