What's on your wrist this week end?
July 19, 08 18:02
Bell&Ross BR2 for me
cool watch Alex! Funky one for me too
pretty funly indeed... (nt)
looks good on the wrist, Joseph!
hope it times happy moments only
A time-only piece, please (as life is too complicated already)
Personally, VC has always been the king of telling time in several ways...but this time display is also so tempting!
Regards,
Joe
I LOVE this complication! (nt)
I would say closer to this one...
There is no picture Alex? (nt)
he's probably referring to the VC Explorateurs/Sputnik models... (nt)
strange you can't see the scan, it was an Urwek 103 but it is the
same display as the Sputnik/Explorateurs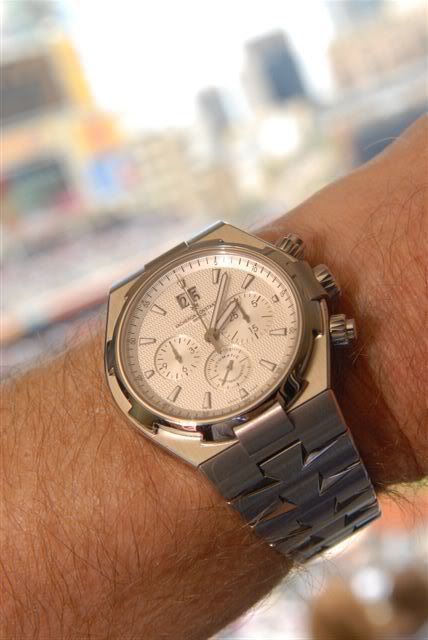 Have a great weekend!! Best regards, Matt
Been to a wedding wearing this....
I guess it couldn't be much further away from Funky...
It's so hot here in NY...
that even having the word "Alpinist" on the dial helps.
this ones for Tick-Talk :-) (nt)
Nice partner with a Sherpa
picture from TimeZone
what a great vintage, it's got a lot of charm!!!
I prefer the shape of this BR compared to the square model. Would you have a wrist shot of it? I wonder how big it looks on the wrist...
but I still prefer your US OS
its pretty big and chuncky on the wrist. I also prefer the OS but this
one is my REAL beater :-)