Man, that is sweet!  What year, '69 or '70?  Has the question ever been resolved if these chocolate dial Speedys were accidental or by design?
Hi Dean and thanx for appreciation of these pre-moon transitional SpeedO's. As best I been able to discover the vast majority of chocolate dials were produced in the area of 296XXXXX serial numbers. Mine is a high 295XXXXX. That serial number in addition to the -69 makes it a 1969 cal. 861. My further understanding is due to the quality of the paint at that time these dials naturally turned "chocolate" with age. Additionally my original, undamanged DO90 bezel has faded to a nice blue hue. I've been told that this was also due to paint issues at Omega for a very short period of time. Maybe making mine all the more desireable. Finally I can answer some of your questions.You graciously answer mine. Best to all, Miki
Well whatever happened, it has turned your watch into a most interesting and collectable piece.  LOL, only recently have chocolate dials have been re-discovered by the brands 
My 1971 Speedmaster c861 - 'high' provenance
Re: Re: Re: What's on your wrist...or in your pocket today?
Superb model, it is perfect for travels!!
You guys are killing me today!
Please...no more Mercators.  I am begging you. 
Re: You guys are killing me today!
Still enjoying my "English" watch...
Well, those are some beautiful timepieces!  I wonder how many passers-by recognize those works of wrist art? I'm still enjoying the English-style repeater and learning the nuances of its mechanism.  Here is a peek at the fusee chain above the great wheel.  The movement has maintaining power, meaning there is a seperate spring to keep the watch running while the mainspring is being wound.
When discussing this watch with English collectors, who are a very passionate bunch indeed, there was some surprise the Swiss could "manage" such work so I had to reassure them...
Mine is not in the league of the other two....
but it is in platinum, which makes me very happy!
  Sorry Respo for posting another Mercator                    Joe
Your apology is empty, Joe
But what a beauty!  Nice shot of the Mercator.  But the cuff links belong on some other forum. 
Even with your shades on! Best Joe
Uncommon vintage 18k Movado Sport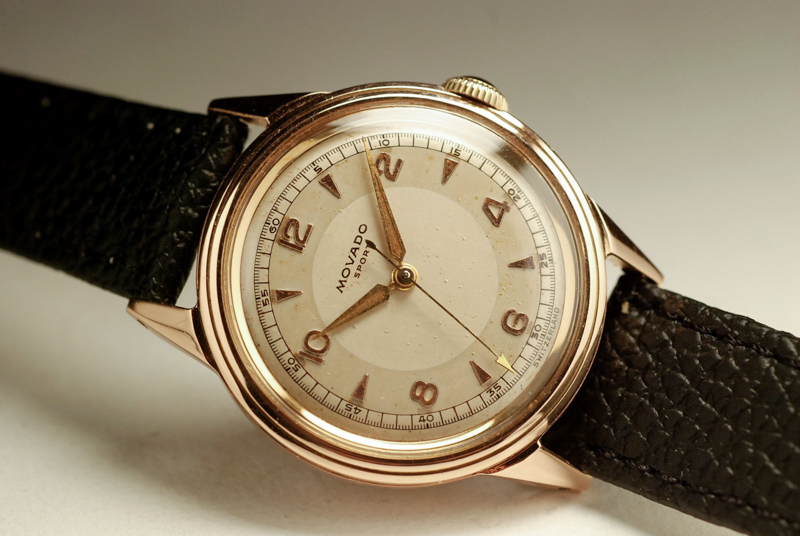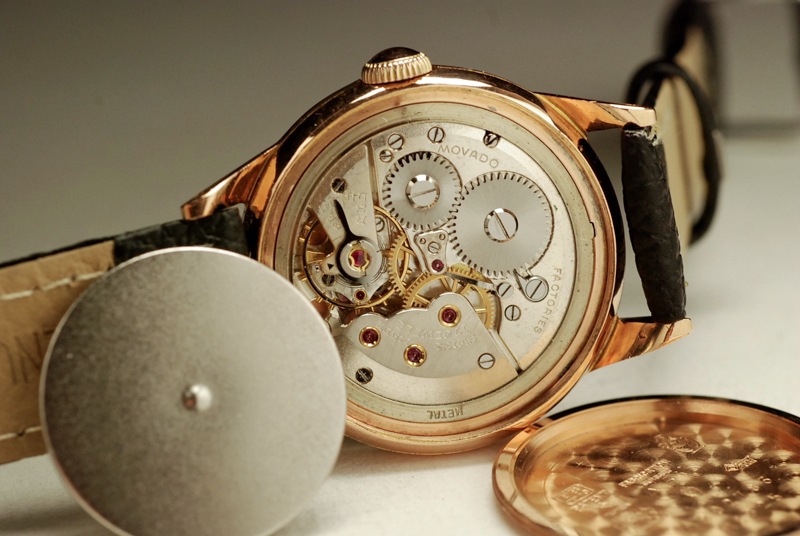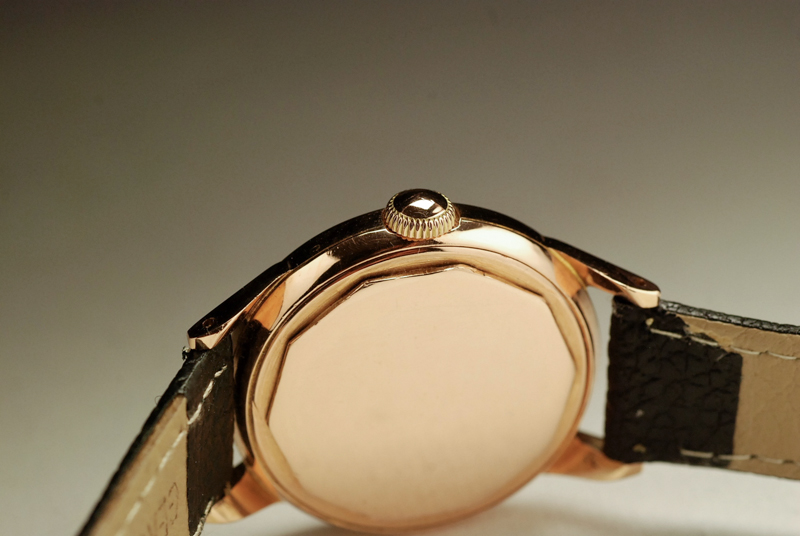 Super clean, thanks for sharing that grand old lady 
Re: Richemont group luckily...
Wow, that has a real vintage feel 
it is the most in line with historic pieces modern PAM, it does have
one huge disadvantage - at 47mm it wears too big
Love those enamel Mercators!
As usual, I'm late to the party when it comes to "what's on your wrist", but I do love to see all the great watches evryone else had on yesterday.